Boy Killed, 5 Family Members Hurt in California Home Attack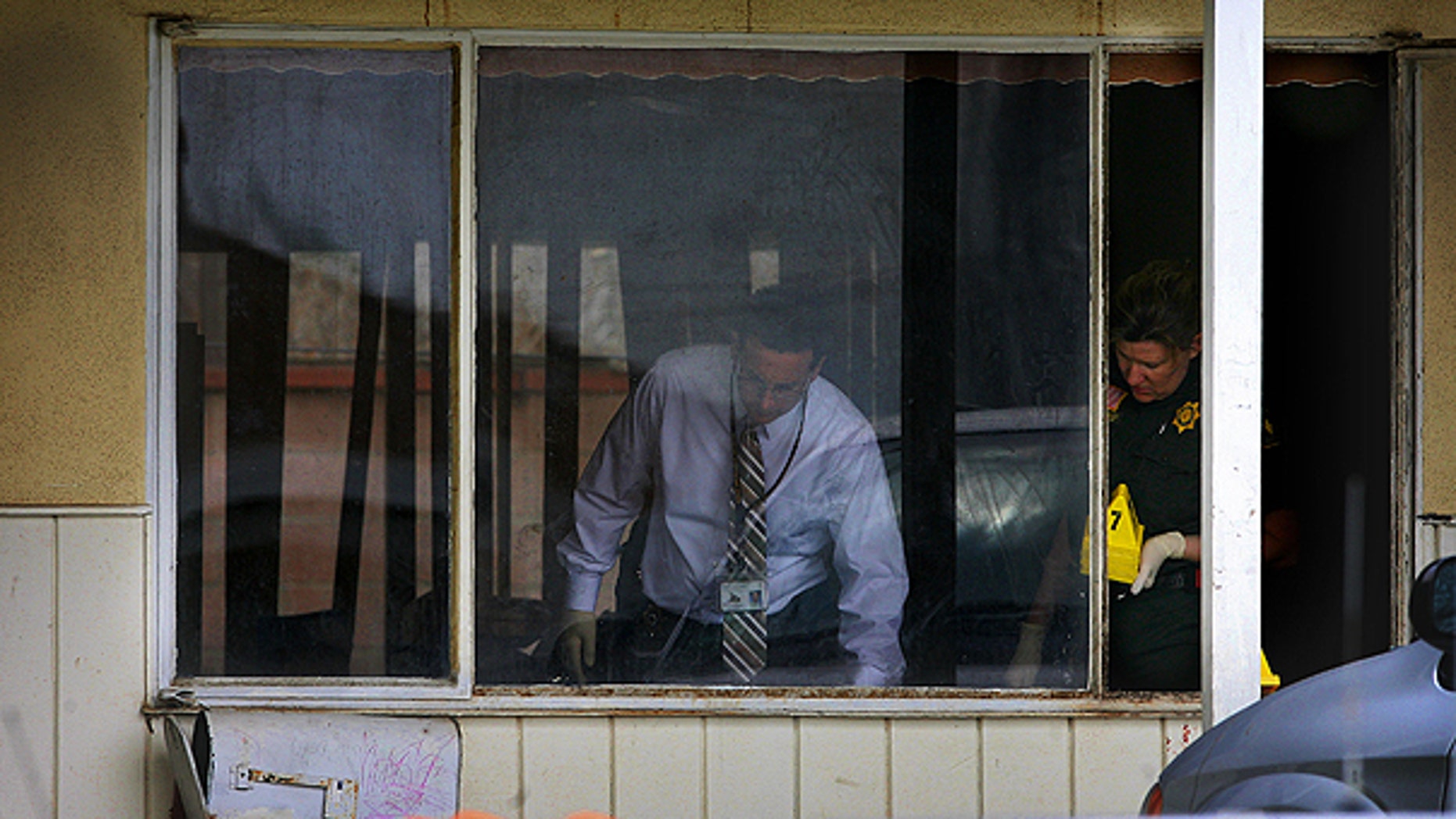 SAN BERNARDINO, Calif. -- A man was arrested Wednesday after deputies responding to a 911 call found a teenage boy dead and the boy's mother and four siblings injured in a Southern California home.
Deputies went to the home in an unincorporated area of San Bernardino County after a neighbor called 911 to report a man inside screaming for help, sheriff's spokeswoman Arden Wiltshire said.
A 35-year-old man found in the home, Ian Roderiquez, was questioned by deputies and later arrested and booked into jail on suspicion of murder, attempted murder and torture, the sheriff-coroner's department said in a statement.
Richard Roderiquez, 16, was pronounced dead at the scene. His 35-year-old mother, Sujal Roderiquez, and four younger siblings were hospitalized with multiple injuries.
Sujal Roderiquez was listed in critical condition, the statement said.
The children -- Jacob Roderiquez, 13, Gabriel Roderiquez, 12, Daniella Roderiquez, 10, and Yasmine Roderiquez, 8 -- were expected to survive and will be placed in the custody of Children and Family Services when they are released from the hospital, the sheriff-coroner's statement said.
The department did not comment on Ian Roderiquez's relationship to the victims, and it was unknown if he had an attorney.
Authorities were still trying to determine the exact cause of the victims' injuries. Wiltshire said investigators couldn't confirm reports that the victims were stabbed.
"We're hesitant to actually call it a stabbing. That's what we're trying to figure out," she said. "There's a lot that needs to be sorted out."