Boy blinded after sister's bullet ricochets at shooting range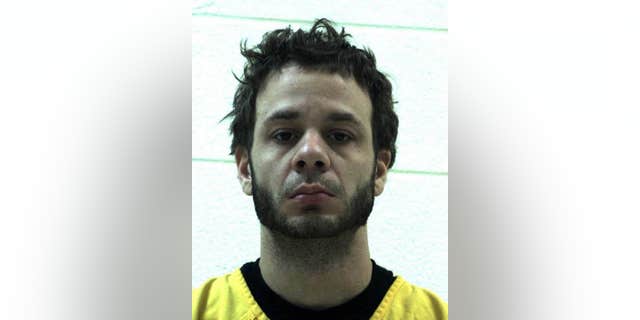 NEWYou can now listen to Fox News articles!
An 11-year-old girl fired a borrowed gun at a Pennsylvania shooting range and the bullet ricocheted off the ground, striking her 12-year-old brother in the head and blinding him, state police said in court documents.
The children's father, Anthony Vankirk II, was at the Halfmoon Township gun range when his son was shot Saturday, the AP reports.
APPEALS COURT STRIKES DOWN CHICAGO'S RESTRICTIONS ON GUN RANGES
Authorities say he was banned from owning guns due to a 2004 drug conviction, but the weapon fired by his daughter wasn't his.
No one has been charged in the shooting, but Vankirk, 32, of State College, was arrested on weapons charges after police searched two residences and seized seven weapons, including a shotgun, rifle, and pistols they say he owned.
Details emerged when search warrant affidavits became public Wednesday, WJAC-TV reported.
According to the documents, the gun involved in the shooting, a Hi-Point 9 mm pistol, was loaned to Vankirk's brother by another person. The brother, the boy's uncle, also was at the Pennsylvania Game Commission's Scotia Shooting Range on Saturday.
Police said the bullet ricocheted off the ground, but they provided no other detail on the circumstances. The boy underwent surgery and is recovering, but he is not expected to regain his eyesight, police said.