Boy, 16, dies after being crushed by minivan seat in school parking lot despite 2 calls to 911
Ohio authorities are investigating how a student was crushed to death in the back of a minivan at a school parking lot despite calling 911 two times with his exact location.
The Hamilton County Sheriff's Office is launching an investigation into the death of 16-year-old Kyle Plush, whose body was discovered by his father six hours after he called 911 begging for help and giving dispatchers the correct description of the minivan and his location.
According to audio recordings, Plush called 911 at least twice Tuesday afternoon while he was trapped in the 2002 Honda Odyssey minivan outside Seven Hills School. The third-row seat flipped and had him pinned inside.
"I'm going to die here," the sophomore told the dispatcher during his first 911 call, which was placed shortly after 3 p.m. Tuesday. "I probably don't have much time left. Tell my mom I love her if I die."
ARIZONA MOM SAYS SHE FEELS 'BETRAYED' BY BABYSITTER AFTER KIDS FOUND DEAD IN CAR SEATS
The dispatcher can be heard asking for his location several times but it was unclear whether Plush heard the operator's questions, according to police.
Meanwhile, Cincinnati police and a Hamilton County deputy sheriff responded to the area but couldn't locate Plush. The dispatcher attempted to call Plush's phone but there was no answer.
During his second 911 call, at 3:35 p.m., Plush explained to another dispatcher that "this is not a joke."
"I am trapped inside my gold Honda Odyssey van in the parking lot of the Seven Hills. ... Send officers immediately. I'm almost dead."
According to Cincinnati Police Chief Eliot Isaac, the information about the make and model of the vehicle was not relayed to the responding officers because the "dispatcher did not communicate with the caller."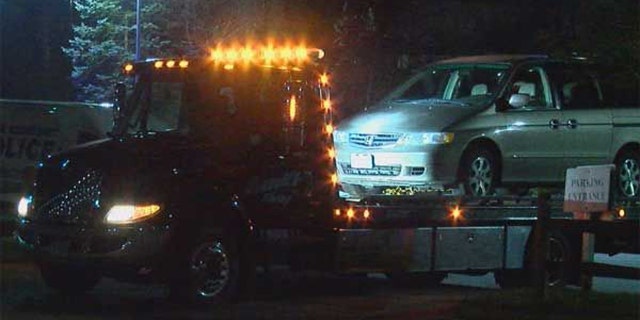 During the recordings, responding officers can be heard saying they had checked vehicles in the area but could not see anyone inside and eventually left the scene. An officer even suggested it could be a prank caller.
Six hours later, a family member found the minivan with the teenager's body inside.
The Hamilton County coroner ruled the death as a case of accidental asphyxia due to chest compression, determining that there had been no foul play.
"Something has gone terribly wrong," Isaac said at a Thursday news conference. "We need to find out why."
According to Isaac, the dispatcher who answered the second call was placed on administrative leave and an investigation into how the death happened -- looking at human and mechanical elements -- has been launched.
Read more from Fox 19 Cincinnati.