Boulder that killed car passenger was intentionally dropped, police say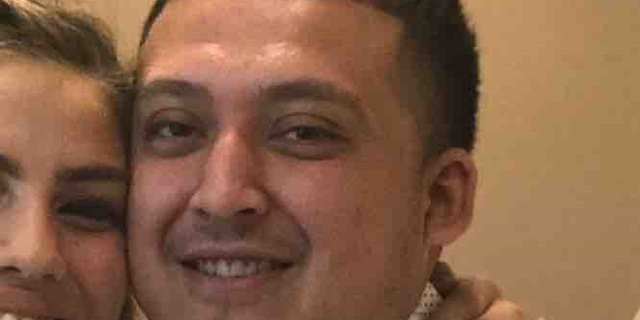 Authorities in California say a boulder that struck a vehicle traveling near Los Angeles earlier this week, killing a passenger, was intentionally dropped onto the roadway.
The dead man was identified as Christopher Lopez, 23. On Thursday, his widow made an emotional appeal, asking for witnesses to come forward with information.
"Out of nowhere. Now, he's gone," a tearful Guadalupe Gutierrez, 21, said of her husband's sudden death, the Pasadena Star-News reported. "He didn't deserve this."
The California Highway Patrol says the basketball-sized rock smashed the car's windshield, killing Lopez. The boulder came off a freeway overpass into the westbound lanes of State Route 134 in Pasadena, FOX 11 reported.
Lopez was in the passenger seat of the Toyota driven by his pregnant wife, while their 4-year-old daughter sat in the back, the Star-News reported.
"This was an innocent family driving home," CHP Lt. Chuck Geletko said, according to the newspaper. "Because of a careless person or persons, their lives will be changed forever."
Gutierrez drove to a local medical center where Lopez died of his injuries. Gutierrez and her daughter were unhurt.
Police ask that anyone with information call the CHP Altadena Area Station at 626-296-1800.
A GoFundMe page set up for the family had raised nearly $7,000 as of early Friday.
The Associated Press contributed to this report.