Bottle found on Martha's Vineyard more than 50 years after being set adrift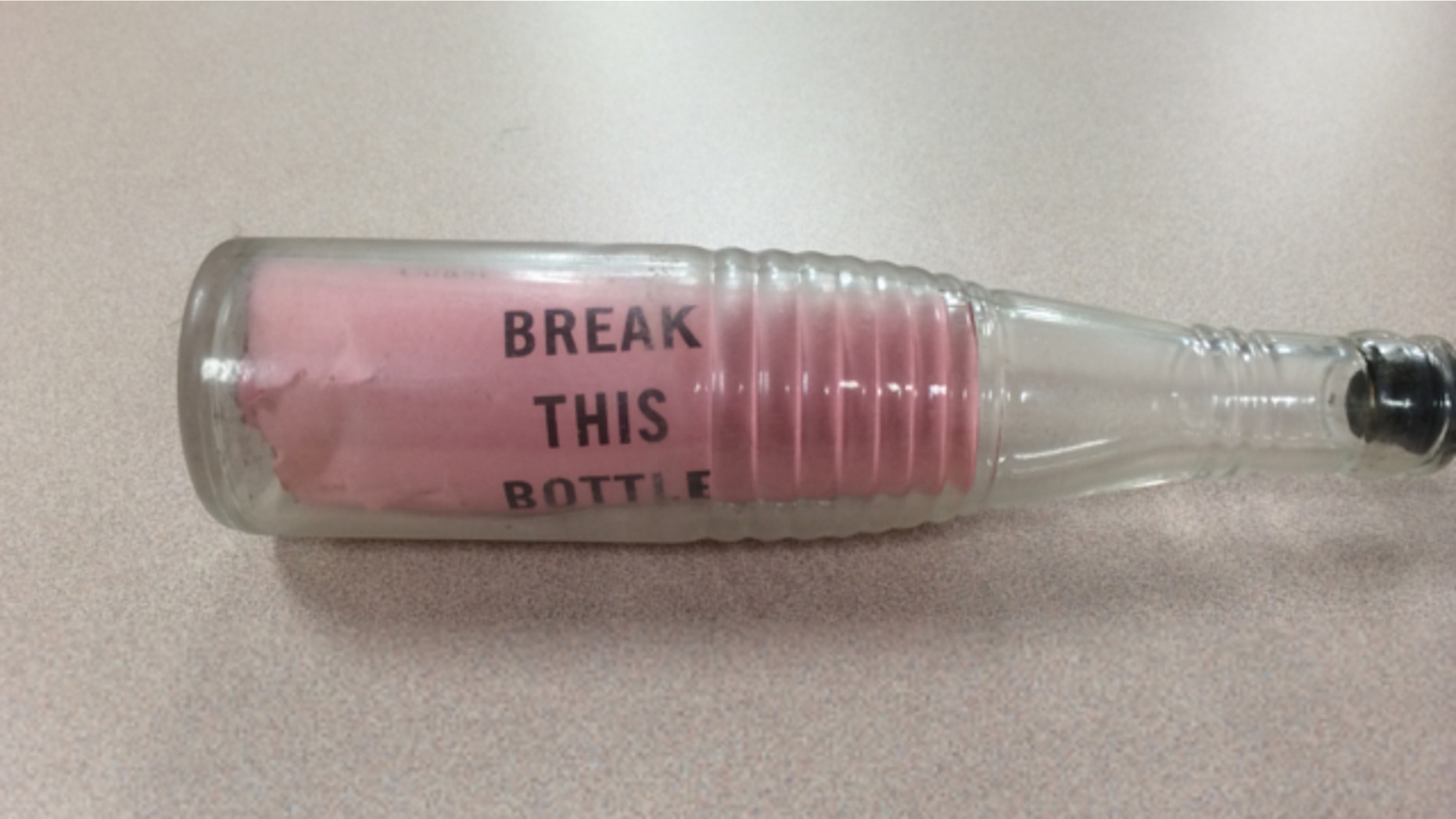 Federal scientists say a Martha's Vineyard man may have found the last bottle to be set adrift by the government to track ocean currents.
Keith Moreis discovered the clear glass soda bottle with a pink sheet that read, "Break This Bottle," during a routine walk on Long Point Reservation in West Tisbury last December, the National Oceanic and Atmospheric Administration reported.
The bottle contained a postcard with USCGS HYDROGRAPHER stamped on the left corner, and Sep 19, 1959 on the right corner, with the day handwritten. Just below the printed words "FINDER OF THIS BOTTLE" were instructions on how to return the postcard with information on how the bottle was found.
USCGS refers to the U.S. Coast and Geodetic Survey, which was created in 1807 as the Survey of the Coast and expanded as the nation grew westward to include surveys of the interior of the country. The agency was renamed in 1878 and is currently part of NOAA.
"Drift" bottles had been in use by the agency to track ocean currents since 1846. The last drift bottles used by the survey were released between 1958 and 1966, according to the report.
Moreis brought the bottle to the Woods Hole Laboratory of NOAA's Northeast Fisheries Science Center, where an oceanographer reviewed copies of drift bottle records through 1958 published by the Fish and Wildlife Service.
While there was no information in the records about the bottle, researchers found an image of a postcard from drift bottle 17465, which was discovered 25 miles south of Nelson Lagoon in southwest Alaska on Feb. 8, 2011, the report said.
The image caption read, "Perhaps the last drift bottle that will ever be found. All drift bottle records have been closed for years so the exact location and even ship that launched Drift Bottle 17465 is unknown. It is probable that it was launched from either the EXPLORER or PATHFINDER in the 1950's or 1960's. It is remarkable that the bottle survived for close to fifty years."
The report said the bottle found by Moreis on Martha's Vineyard may now hold the record for the last drift bottle from Coast and Geodetic Surveys to be found intact.
"Finding the bottle was exciting," Moreis said. "Learning more about it and its history has been a rewarding experience, to say the least. I never expected to find something like this, but then again, you never know what you will find on the beach."