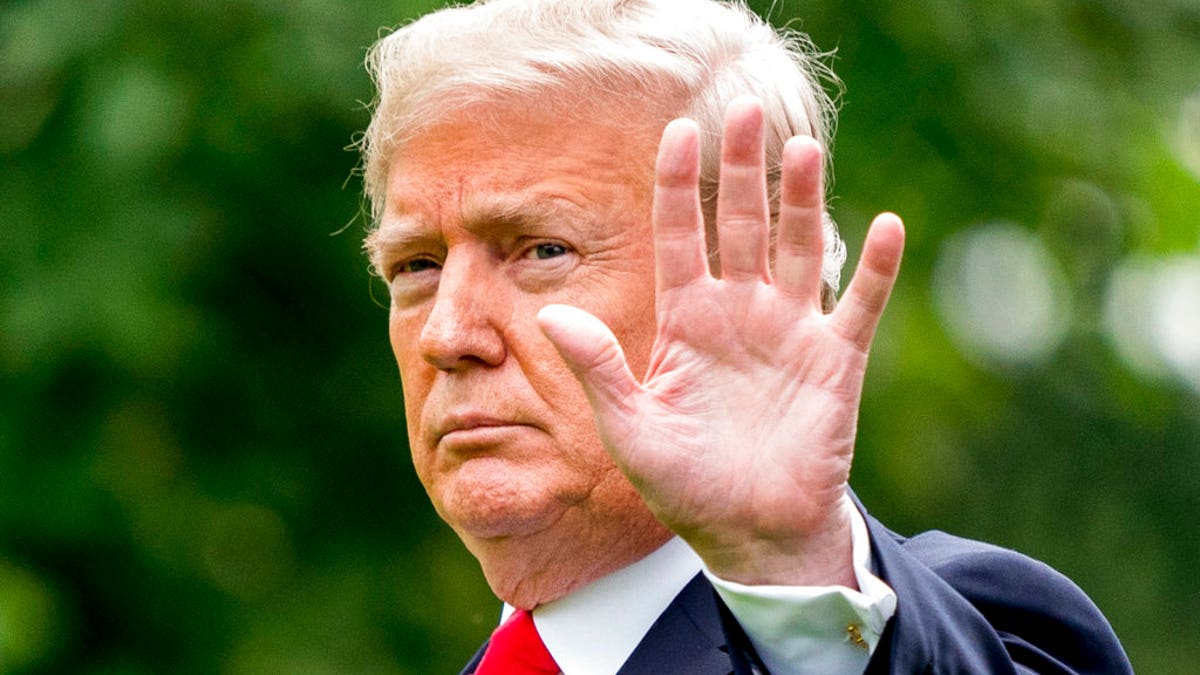 A Boston newspaper is calling for publications nationwide to take a coordinated editorial stand against President Trump's attacks on the media.
"We are not the enemy of the people," The Associated Press quoted Marjorie Pritchard, deputy managing editor for the editorial page of The Boston Globe, as saying. AP said she was referring to a characterization of journalists that Trump has used in the past.
The president, who regularly declares that his administration is getting unfair media coverage, has made frequent speeches and tweets decrying "fake news" and fabricated sources. After his recent summit in Singapore with North Korean dictator Kim Jong Un, he assailed fake news as "our country's biggest enemy."
The Globe has reportedly reached out to editorial boards around the U.S. to run editorials this Thursday denouncing what the newspaper called a "dirty war against the free press" -- regardless of the respective publications' political leanings.
Pritchard said about 70 outlets had committed to editorials as of Friday, with the list expected to grow, AP reported. The publications ranged from large metro dailies, such as The Houston Chronicle, The Minneapolis Star Tribune and and The Denver Post, to small weekly periodicals.
The newspaper's request was being promoted by industry groups including the American Society of News Editors.
"Our words will differ. But at least we can agree that such attacks are alarming," the appeal said.
Pritchard said the decision to seek the coordinated response was reached after Trump appeared to step up his rhetoric of late.
At an Aug. 2 political rally in Pennsylvania, for instance, he told his audience that the media was "fake, fake disgusting news."
Pritchard said she hoped the editorials would make an impression on Americans.
"I hope it would educate readers to realize that an attack on the First Amendment is unacceptable," she said. "We are a free and independent press; it is one of the most sacred principles enshrined in the Constitution."
The Associated Press contributed to this report.