Boston bombing suspect Dzhokhar Tsarnaev left note inside boat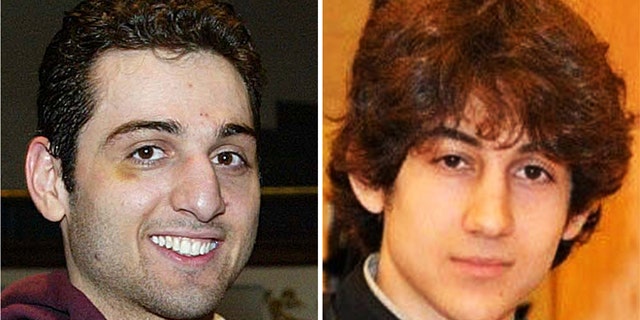 Boston Marathon bombing suspect Dzhokhar Tsarnaev reportedly wrote a note taking responsibility for the attack, claiming it was retribution for Muslims in response to U.S. military campaigns in Afghanistan and Iraq.
CBS News reports that the note — scrawled in marker on the interior wall of the boat in which Tsarnaev was eventually captured by police — characterized the bombing victims as "collateral damage" and will now be used in court.
"When you attack one Muslim, you attack all Muslims," Tsarnaev reportedly wrote.
Tsarnaev, 19, said he didn't mourn his older brother, Tamerlan, who died earlier during a shootout with police, because the 26-year-old was now a martyr in paradise, where Dzhokhar expected to join him soon.
The wall on which the note was written was riddled with bullet holes from more than 100 rounds fired into the boat's hull, CBS News reports. The note, which was described as "part manifesto, part suicide note and part justification," is now expected to be a significant piece of evidence at trial since it speaks to a motive behind the April 15 bombing that killed three people and injured more than 260 others.
Investigators told CBS News that the brief note strengthens the theory that Tsarnaev's involvement in the bombing plot is not limited to being radicalized by his older brother. He remains in a prison hospital on charges that could bring the death penalty.