Border Patrol seizes 12 pounds of heroin after chase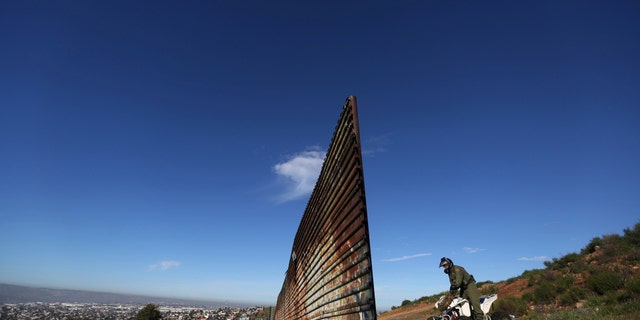 Border Patrol agents in Tucson, Ariz., chased after an illegal immigrant Wednesday leading them to find six pounds of heroin worth an estimated $210,000.
The bust was part of a busy day that led to four arrests and a seizure of almost $230,000 worth of the drug.
The big seizure occurred when agents tried to pull over two cars driving in tandem on a local street in Tucson. One driver in a Ford Taurus was pulled over but immediately got out of the car and started running.
The two men were trying to get to a nearby house in the neighborhood, according to Customs and Border Protection. The suspect had a backpack that he threw onto the roof of a nearby commercial building. CBP was not sure why the suspect would throw the bag but said he might have hoped he wouldn't get caught with it.
HEROIN HIDDEN INSIDE GREETING CARD IS INTERCEPTED
"They were just not trying to have that in their possession when they got picked up in hopes that they would not be facing a drug smuggling or trafficking charge in addition to anything else," said Robert Daniels, Public Affairs Specialist for CBP's Arizona sector.
Agents arrested the suspect and found the backpack with six pounds of heroin inside.
POLICE OFFICER CHARGED IN MARIJUANA SMUGGLING RING
The second driver in a Chevy pickup truck was arrested without incident. Border Patrol agents learned that they are both illegal immigrants.
In a separate incident, agents working an immigration checkpoint southeast of Tucson, found two U.S. citizens in possession of 12 ounces of Mexican brown heroin.
The Americans driving in a BMW SUV drove up to the checkpoint and were referred to secondary inspection. A canine alerted agents to the heroin and the agents found $13,000 worth inside the car.
Both of the incidents are still being investigated. The four suspects were arrested and booked.