Border Patrol agents rescue abandoned 3-year-old girl in Texas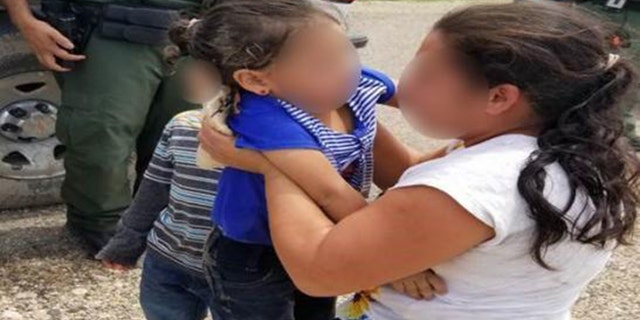 A three-year-old girl who was reportedly abandoned as she was smuggled into the U.S. was rescued Monday by Border Patrol agents and the National Guard who searched the area looking for her.
Agents in the Rio Grande Valley Sector of the southern border responded to reports that illegal immigrants could possibly be hiding underneath a bridge, according to a press release from U.S. Customs and Border Protection.
BORDER PATROL AGENTS ATTACKED WITH ROCKS WHILE RESCUING PREGNANT WOMAN, OFFICIALS SAY
Once agents responded to the scene, a woman told them that she was smuggled into the U.S., and her daughter — who was supposed to cross the border next — was missing.
Officials said the mother saw the smuggler and her daughter "both drifting down the [Rio Grande river] as she lost sight of them," and couldn't tell whether the two returned to Mexico or if her daughter had drifted away by herself.
NYC MAYOR BILL DE BLASIO ACCUSED OF ILLEGALLY CROSSING BORDER
Riverine units from the Harlingen Border Patrol Station and a helicopter from the National Guard were dispatched to search for the child, who was eventually located "walking on the river road."
The girl, according to Border Patrol, was found unharmed and was reunited with her mother.