Border officials report record number of meth seizures at US-Mexico border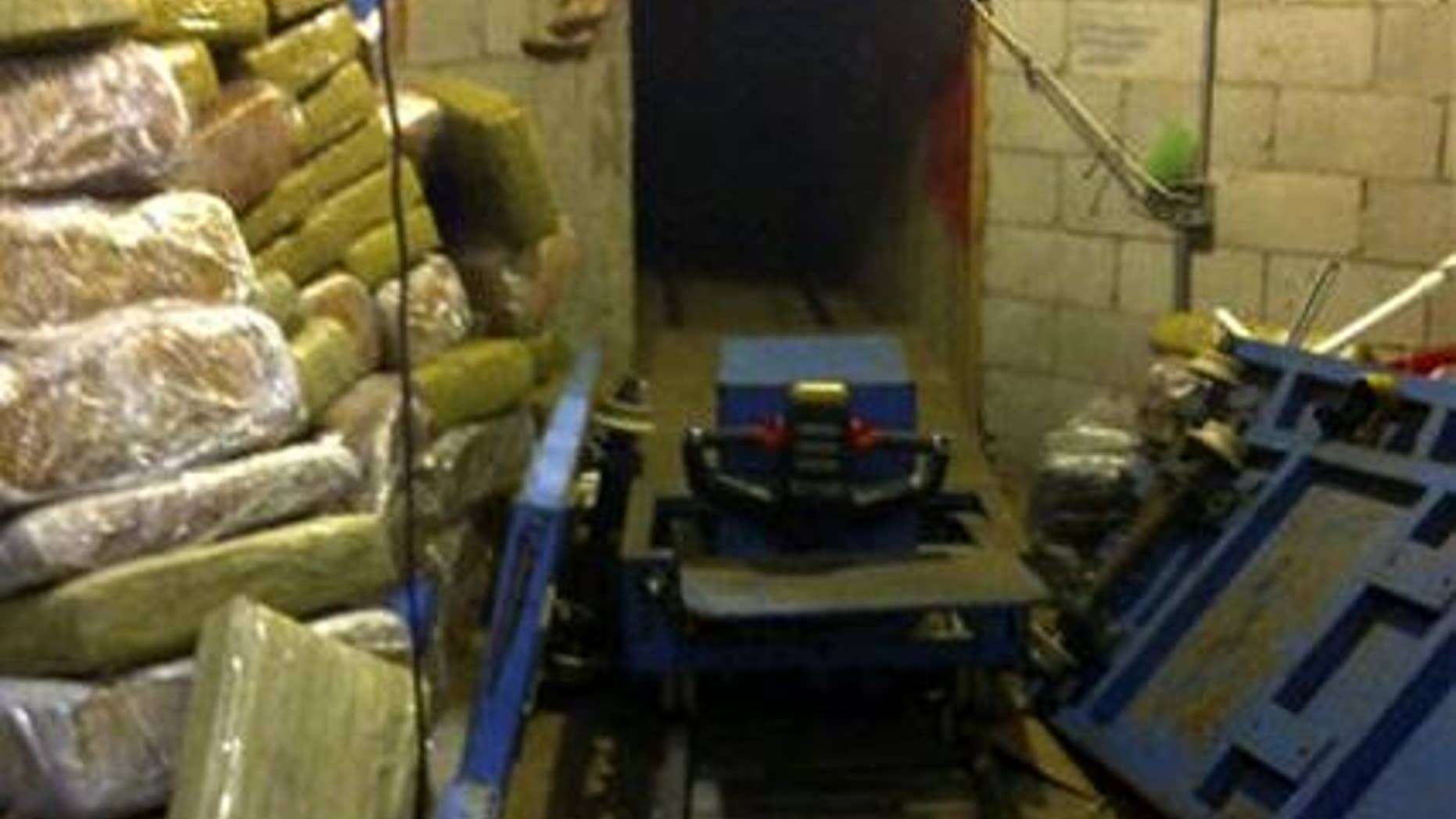 Seizures of methamphetamine at the U.S.-Mexico border surged to a new high in fiscal year 2014, according to U.S. Customs and Border Protection numbers published Sunday.
The San Diego Union-Tribune reported that the bureau's local field office seized 14,732 pounds of the drug, commonly known as meth, as of Sept. 30. That number accounted for nearly two-thirds of of all the meth seized at all ports of entry nationwide during that same period.
Almost all of the meth consumed in the U.S. was once manufactured domestically, with San Diego as a known production hub.
But a crackdown in the U.S. on the precursor chemicals used to make the synthetic drug has pushed its manufacture south of the border, where drug cartels now find it cheaper and easier to produce and smuggle over the border than cocaine from South America, the paper reported.
With the California border as their main smuggling route, "the Mexican cartels are flooding the U.S. marketplace with their cheap methamphetamine," said Gary Hill, the U.S. Drug Enforcement Administration's assistant special agent in charge in San Diego.
The U.S. Customs and Border Protection figures also show a 300 percent increase in meth seizures at California ports of entry from fiscal 2009 to 2014.
Agents find the drug, often in smaller quantities, strapped to pedestrians crossing the border, in gas tanks, mixed in with clothing or hidden in food cans emptied of their original contents. In some instances, smugglers are liquefying the drug and trying to conceal it as windshield washer fluid.
Undercover agents are buying the stuff in San Diego for about $3,500 a pound — about a third the cost of a pound of cocaine — and prices have been decreasing since 2008, Hill said. He added that, unlike with cocaine, drug cartels can eliminate the middleman by directly overseeing meth manufacturing and the smaller overhead means a cheaper street price in the U.S.
Joe Garcia, interim special agent in charge for U.S. Immigration and Customs Enforcement Homeland Security Investigations in San Diego, said much of the meth coming into San Diego is headed north. Los Angeles has emerged as an important hub for shipments headed elsewhere, he said.
"Our investigations take us through all corners of the country," he said. "It's going into Canada as well."
Locally, authorities in San Diego have seen the consequences of more meth coming across the border.
Emergency room visits and deaths are up, as are the number of arrests for meth, said Angela Goldberg, coordinator for the Meth Strike Force, an effort by law enforcement and health officials in San Diego County to combat meth.
And drug prosecutions in San Diego County for meth jumped from eight in 2013 to 60 in 2014.
"It's very hard to get past these drug cartels," Goldberg said. "They're very good at what they do."
The Associated Press contributed to this report.