Bomb package found at FedEx facility sent by alias 'Kelly Killmore,' report says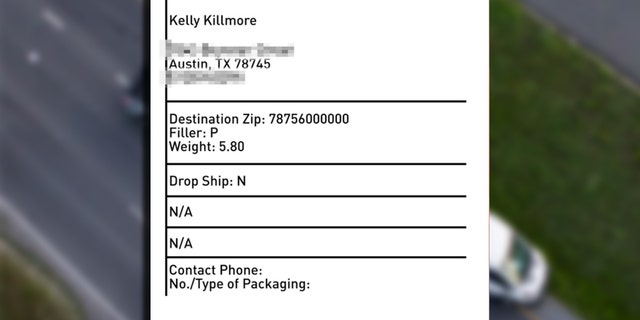 The Austin bombing suspect allegedly used a fake name to mail explosive packages in Texas, Fox San Antonio reported Wednesday.
Mark Anthony Conditt, whom federal prosecutors identified as being behind the string of blasts throughout March that left two people dead and several others injured, used the alias "Kelly Killmore" in order to send the packaged bombs, the outlet said, citing sources familiar with the investigation.
Fox San Antonio also confirmed that Conditt was the individual caught in surveillance photos on Sunday bringing two suspicious packages to a South Austin FedEx Office store on Brodie Lane.
One of the two packages detonated at a FedEx sorting facility in Schertz early Tuesday morning, injuring one person. The second package was intercepted by authorities later that day at a facility near the Austin airport. Officials said the package "contained an explosive device" and no one was injured.
AUSTIN PACKAGE BOMB ATTACKS TIMELINE
With the help of the surveillance photos that showed Conditt in "disguise" and evidence investigators obtained from the packages, Texas Gov. Greg Abbott told "FOX & Friends" that authorities were able to track down the suspect.
Conditt died amid a confrontation with police overnight Wednesday, during which one of his bombs detonated.