Body of missing Kansas boy, 5, reportedly found, stepmother charged with hindering investigators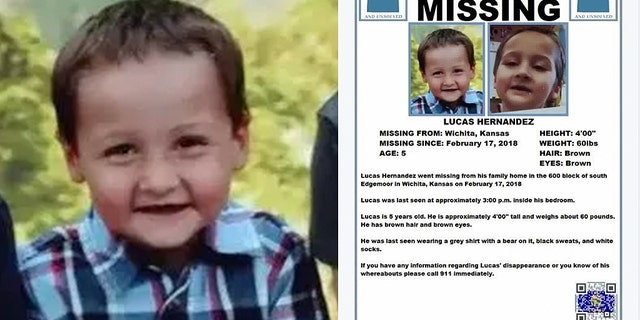 NEWYou can now listen to Fox News articles!
A 5-year-old Kansas boy missing for months has been found dead and his stepmother-- who reported him missing-- has been charged with impeding investigators, according to reports.
Wichita police had been looking for Lucas Hernandez since Feb. 17. They reported finding a boy's body in Harvey County under a bridge Thursday afternoon. Lucas' grandmother said she was told the body was her grandson, the Wichita Eagle reported.
About five hours after the discovery, Lucas' stepmother, Emily Glass, 27, was booked into a local jail on charges of interfering with a law enforcement officer and obstruction, KWCH-TV reported.
The body "looks like it has been here for awhile," Harvey County Sheriff Chad Gay said, according to the station.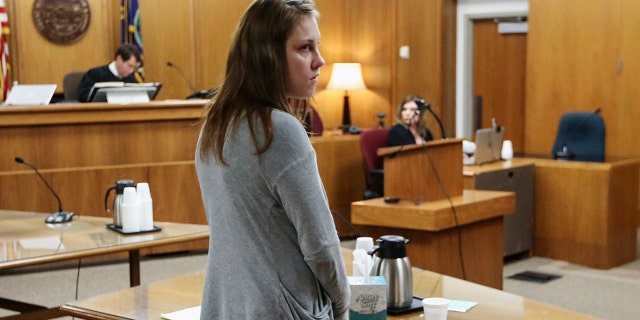 STEPMOM FOUND NOT GUILTY IN KANSAS CHILD ENDANGERMENT CASE
Sedgwick County District Attorney Mark Bennett said that Glass had been in the area where the body was found hours earlier, the Associated Press reported.
Glass told police she could not find Lucas after she woke up from a nap.
Four days aftre the disappearance, she was charged with endangering Lucas and her 1-year-old daughter, but prosecutors only charged her with endangering the girl, according to the Eagle newspaper.
A jury found her not guilty last week.
WICHITA POLICE ARREST STEPMOTHER OF MISSING 5-YEAR-OLD
Police and volunteer search teams conducted extensive searches for the missing boy.
Johnathan Hernandez, the boy's father, was not home when Lucas disappeared.
Police records show he and Glass had a volatile relationship, the AP reported in February.