Body of Missing California Sailor Found Off Long Beach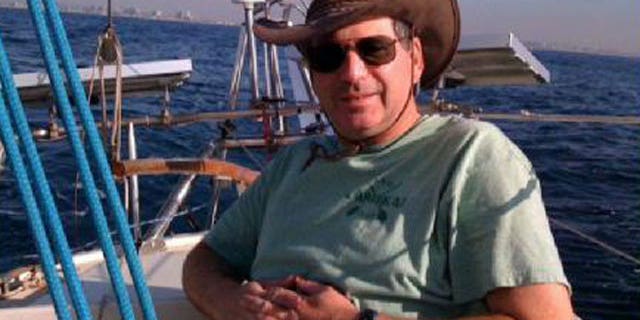 NEWYou can now listen to Fox News articles!
LONG BEACH, Calif. -- The Coast Guard says a body found in the water off Long Beach has been identified as a 57-year-old man whose sailboat ran aground in Santa Monica over the weekend.
Thomas Kirschbaum's body was discovered Wednesday by fishermen. He was wearing a life vest and weather resistant clothing.
The Los Angeles County coroner's office says an autopsy will be performed in the next few days to determine the cause of death.
Kirschbaum's empty 30-foot sailboat was found Sunday with its sails up, one mile south of the Santa Monica Pier.
An experienced solo sailor, he was returning to the mainland after participating in a race that started in Marina del Rey, went around Santa Barbara Island and ended at Catalina.