Body of missing AIG executive found in golf course pond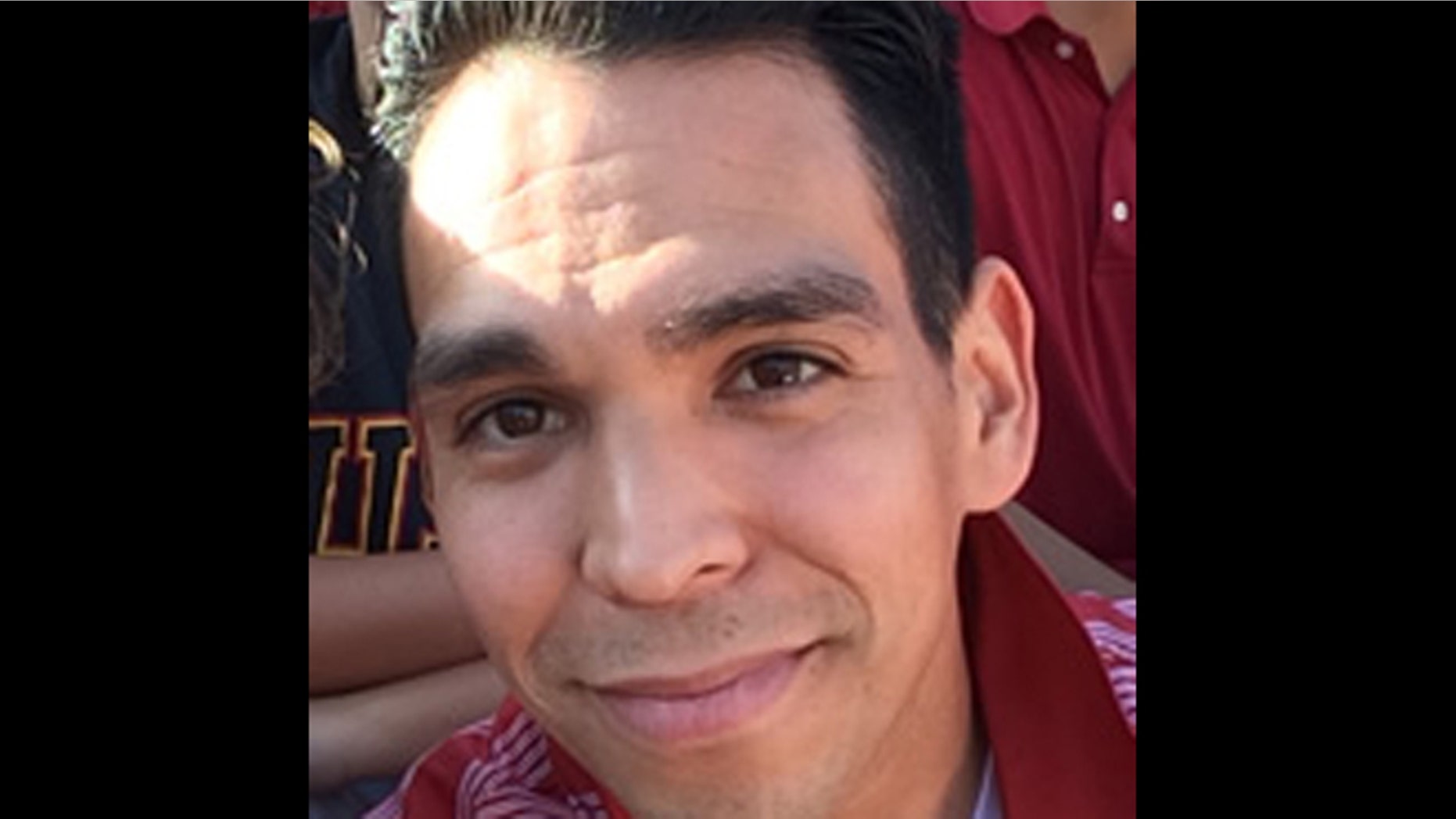 A body found floating in a pond on a golf course in California has been identified as the AIG executive who disappeared two weeks ago while attending a work conference in the area.
The Riverside County Coroner's Office confirmed that it was the body of Omar Meza on Friday, according to KESQ. The cause of death is under investigation and it is not clear how long Meza was in the pond.
Meza, 33, was last seen around 11 p.m. local time on Jan. 8 at the JW Marriott Desert Springs Resort in Palm Desert after having dinner with co-workers.
The wife of the AIG Financial Distributors vice president, Diane Meza, said he was dropped off by an Uber driver at the wrong hotel. Surveillance footage on the property shows Omar Meza walking out of the hotel lobby. Authorities later found Omar's jacket neatly folded on the resort's golf course over the weekend, along with his wallet.
Meza's body was discovered on Thursday afternoon when golfers finishing their round spotted it floating in a pond.
Authorities scoured the property for days, including looking in ponds with dive teams and search dogs, MyFoxLA reports, and didn't find anything.
But the search focused around the area where Meza's items were found and not the pond where he was located.
"People have to realize the property is 48 acres big and there are numerous bodies of water on the property," Lt. David Teets, who leads the Sheriff's Media Information Bureau, told KESQ.
A Facebook page set up by friends and family searching for Meza described him as a "very loved son, husband, brother and friend."