Body in barrel found floating in San Diego Bay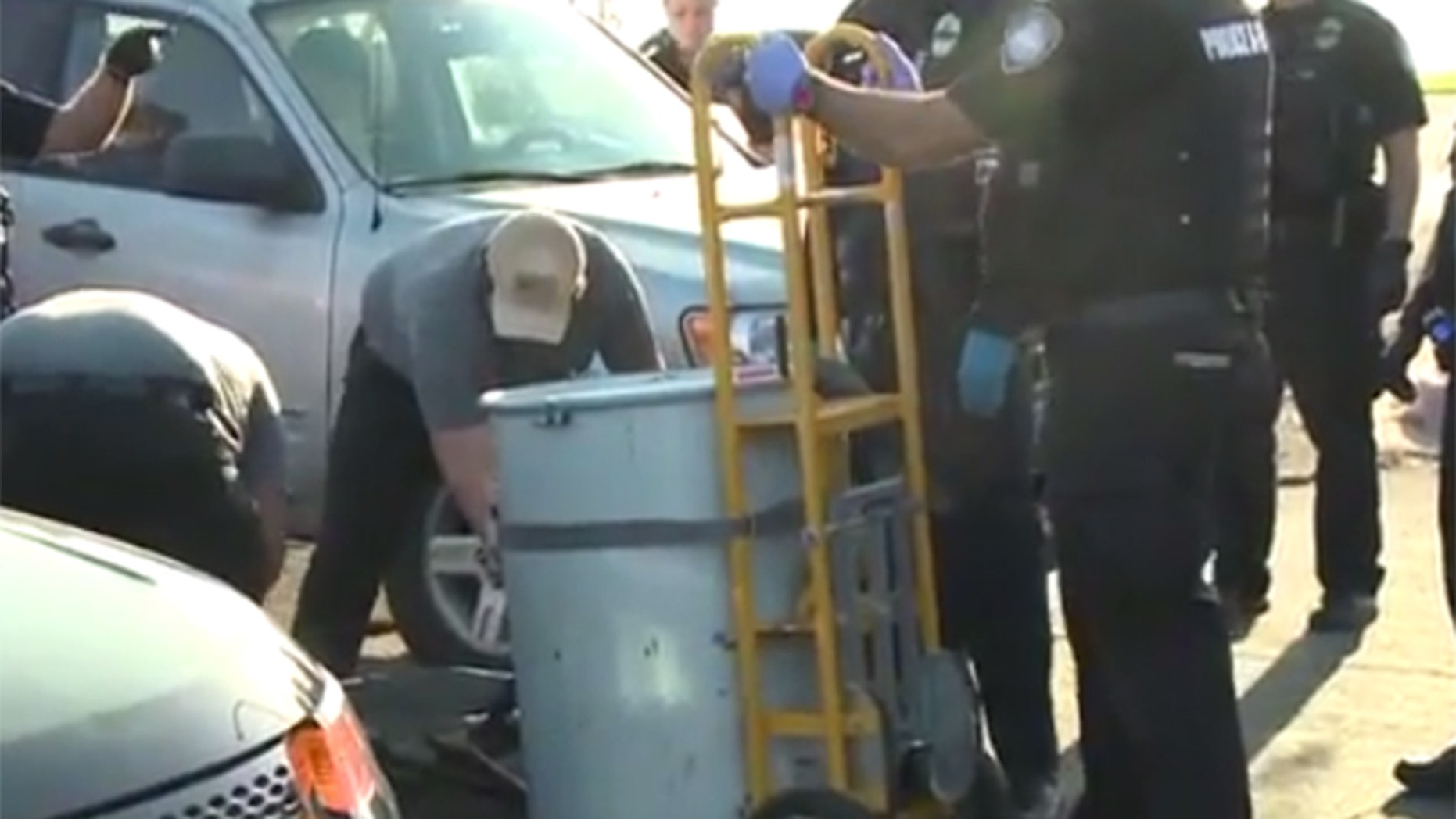 An unusual odor emanating from a sealed barrel found floating in San Diego Bay led police to a shocking discovery: human remains.
The decomposed body was found stuffed inside a 55-gallon drum attached to a cinder block, drifting about 200 feet from the shore Thursday, police said.
"This is not normal," Chula Vista Police Department Captain Eric Thunberg told CBS 8. "We have a body crammed inside a barrel, that is not normal. Something went wrong."
Police said the death is being investigated as a homicide and the age and gender of the person is not known, Fox 5 San Diego reported. They added that they have not been able to find or contact the person who initially reported it.
The barrel was pulled out of the water and loaded onto a truck where it is being looked at by a medical examiner.
Authorities right now are holding off on saying whether the discovery is linked to any missing persons cases.
"Certainly understand the need for closure for families and the hope; however, it's premature to even articulate who might in the barrel," Thunberg told CBS 8.