Body found in search for missing Mount Rainer climber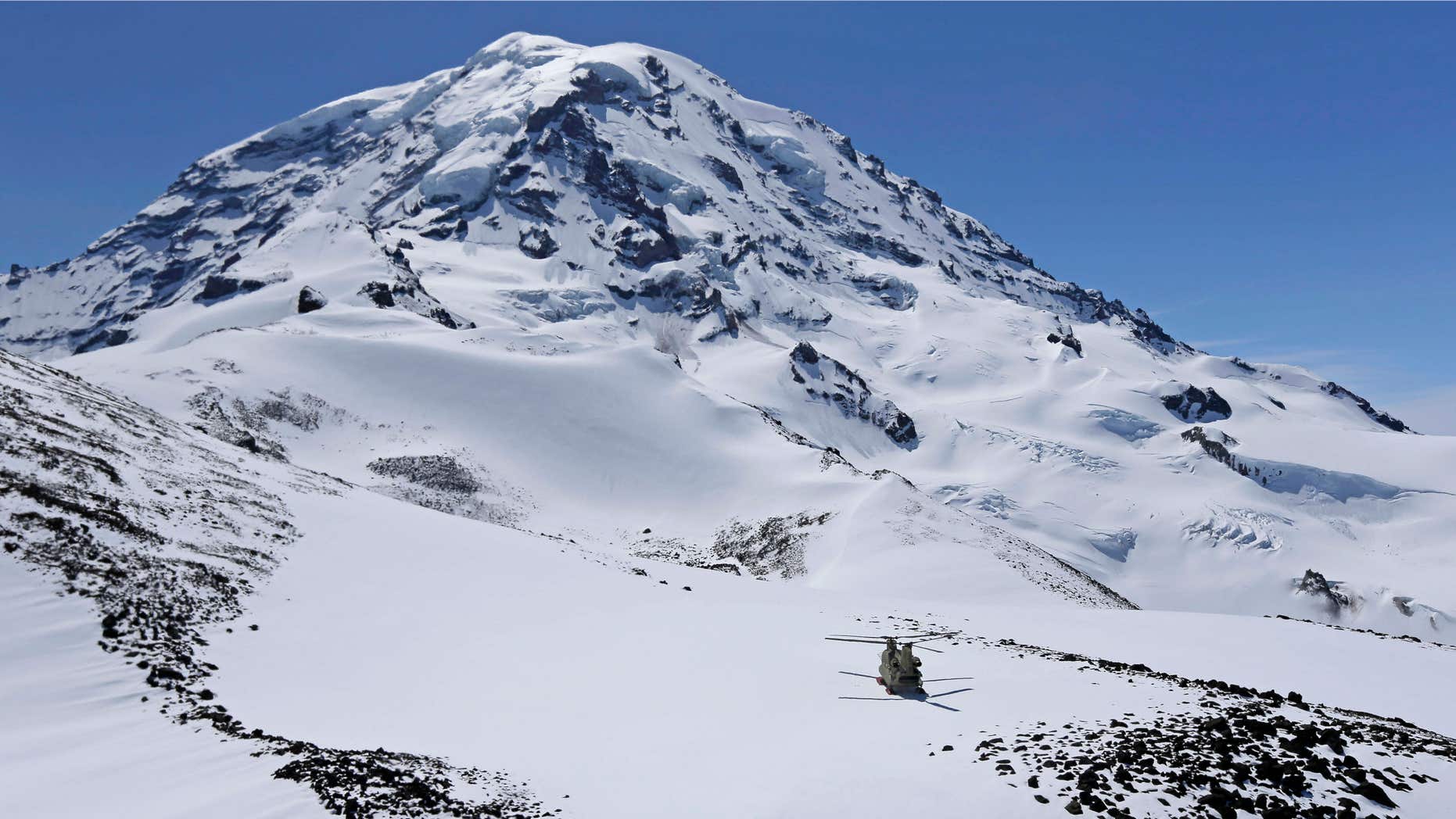 A helicopter spotted the body of a deceased male climber near the summit of Mount Rainer Saturday, suspending the search for a missing Utah climber.
Mount Rainer National Park spokeswoman Patricia Wold said the body matches the description of missing climber Kyle Bufis, but the Pierce County Medical Examiner will confirm the person's identity after the rangers recover the body.
The second day of the search for the 25-year-old climber focused on a spot where the Winthrop and Emmons glaciers meet, Wold said.
Bufis was part of a three-climber team when he disappeared during extreme weather near Liberty Saddle about 9 p.m. Thursday. The team had just finished climbing Liberty Ridge, a challenging route on the north flank of Mount Rainer. The group was descending the mountain in high winds and low visibility.
The other climbers, Derek Gavelis and Mathew Wiech, descended to Camp Schurman on their own accord late Friday. Wold said they were tired, but in good physical condition.
Saturday's search was conducted by two air operations, she said. Three climbing rangers on board a U.S. Army Reserve 214 Air Division Chinook conducted a visual aerial search.
Meanwhile, helicopter from Airlift Northwest looked for signals from an avalanche beacon that they believed Bufis was carrying. They used an avalanche beacon receiver provided by King County.
The Airlift Northwest helicopter's second mission was to carry searchers while they look into crevasses from the air. Climbing rangers were on standby at Camp Muir and Camp Schurman high camps in case additional help was needed.
Weather conditions were favorable for search efforts throughout the day, Wold said.
Each year, about 10,000 people try to climb the 14,410-foot glaciated peak southeast of Seattle.
The Associated Press contributed to this report