Black rhino at Denver Zoo bites woman's finger during 'meet and greet'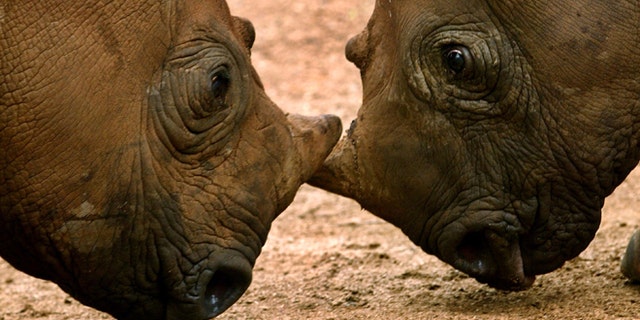 NEWYou can now listen to Fox News articles!
The Denver Zoo has indefinitely suspended a program that let visitors pay to touch and feed a rhino after a black rhinoceros bit a woman's finger.
The zoo says the woman was taken to a hospital Wednesday after Mshindi the rhino bit her finger while she was feeding it. The woman's condition wasn't disclosed.
Zoo officials called the incident a "terrible accident" and said they don't think the rhino was trying to harm her.
The zoo this year started offering a rhino "meet and greet" in which visitors who paid an extra $60 were offered a chance to touch and feed a rhino. Other zoos have had similar programs.
The Denver Zoo says it will report the accident to its accrediting agency, the Association of Zoos and Aquariums.