Black Friday comes early as computer glitches cause welfare benefits frenzy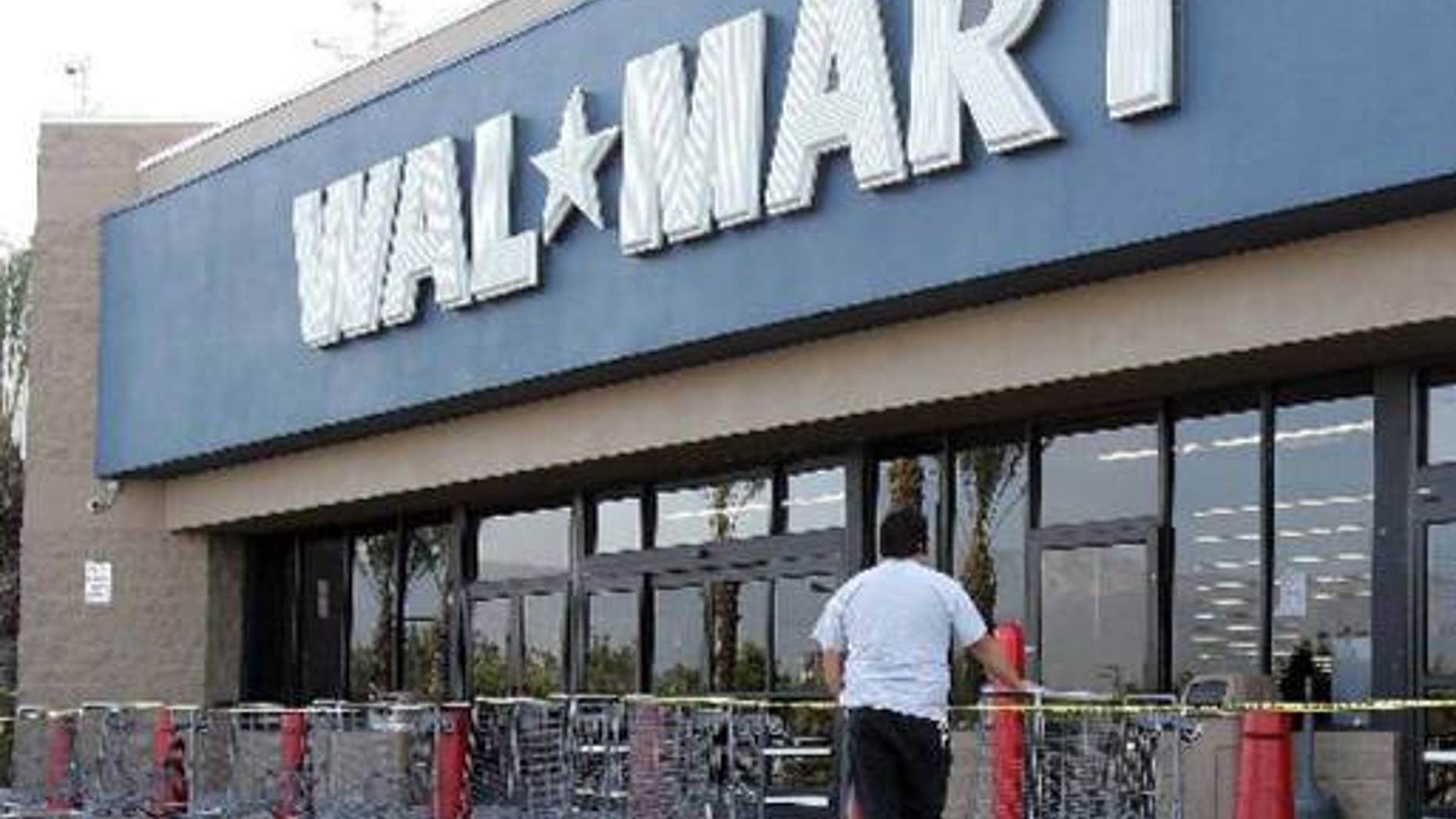 In some Walmart stores, customers emptied shelves like it was Black Friday, while in others, no one could buy anything -- all thanks to a weekend of glitches with the nation's welfare system.
Problems involving Electronic Benefits Transfer (EBT) cards, the government payments to the poor that are administered by states with the help of private companies, plagued at least 17 states Saturday and Sunday, creating retail riots. At Louisiana stores in Springhill and Mansfield, cards registered no spending limits, prompting recipients to go on buying binges.
"It was worse than any Black Friday," Springhill Police Chief Will Lynd told local station KSLA-TV.
[pullquote]
Customers said shelves were picked clean in a mob scene that left employees rattled. Walmart spokeswoman Kayla Whaling told the station the company made a conscious decision to keep ringing up goods rather than to cut people off.
"We did make the decision to continue to accept EBT cards (and purchases on WIC and SNAP) during the outage so that they could get food for their families," she said.
But when order was restored and the cards began reading properly, it became clear that some customers were out to take advantage of the taxpayer-funded program. One woman had $700 worth of merchandise in her cart and an EBT card with a balance of just 49 cents.
The glitches, which were apparently triggered by a a system failure at Xerox, which handles processing for many states, left other users unable to buy anything. At a Mississippi Walmart, customers rioted and even left the store with groceries without paying after they were unable to use their food stamp cards on Saturday, according to the Clarion-Ledger.
The mini riot happened at the Walmart in Philadelphia, Miss. Shortly thereafter, managers decided to temporarily close the store.
"For the safety of our customers we did make a management decision to close the store," Whaling said of the Mississippi incident. "We're looking into everything; looking at surveillance video and working with the local police."
While Walmart, as the nation's biggest retailer and grocer, was affected most, the glitch hampered customers at other stores, as well. In Massachusetts, nearly 1 million EBT card users were unable to access the SNAP food program or withdraw cash, said Matthew Kitsos, spokesman with the Massachusetts Department of Transitional Assistance.
"We didn't have answers for them, except for that there were problems in the state," the manager of a Market Basket in Somerville, who asked that his name not be used, told the Boston Herald. "A lot of people are depending on them. They have kids; they depend on that money."
Xerox spokeswoman Karen Arena told USA Today that some Electronic Benefits Transfer systems were experiencing connectivity issues after a routine test of a backup system at a location in the Midwest caused an outage. U.S. Department of Agriculture spokeswoman Courtney Rowe underscored that the outage was not related to the federal government shutdown. Xerox runs EBT card systems for 17 states. All were affected by the outage.
Reports surfaced around 9 a.m. Saturday that customers' EBT cards were not working in stores. Other affected states included Alabama, California, Georgia, Iowa, Illinois, Maryland, New Jersey, Oklahoma, Pennsylvania, Texas and Virginia.