Binghamton University student charged in the 'targeted' stabbing death of freshman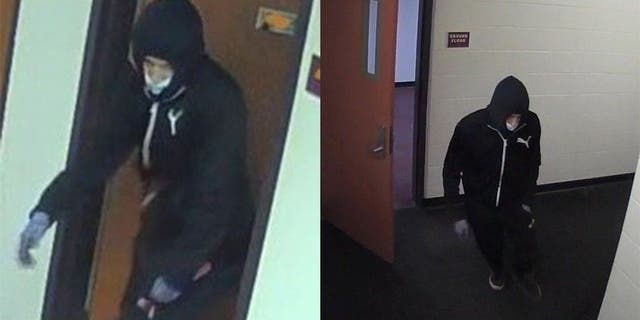 NEWYou can now listen to Fox News articles!
The man who police said stabbed a fellow Binghamton University student to death on Sunday has been identified by police and charged with second degree murder.
Michael M. Roque, 20, has been charged in the killing of 19-year-old Joao Souza, a freshman, authorities said. Roque has pleaded not guilty.
Souza, an engineering student, was attacked at about 10:30 p.m. Sunday in a residence suite on the campus near the Pennsylvania state line. Souza had previously attended high school in New York and was a native of Brazil, where family was notified, according to the university.
"Law enforcement believes the attack was not a random act and that the victim was targeted," university vice president Brian Rose said.
Earlier in the afternoon, university police released surveillance photos of the suspect wearing dark pants and a dark, hooded sweatshirt as they asked for the public's help.
Police searching for the suspect were being aided by forest rangers in wooded areas.
The school, one of the four university centers in New York's sprawling state university system, canceled classes Monday due to the "tragic event." Counseling was being offered to students and staff.
This was the second slaying of a student in the last two months. On March 9, the body of Haley Anderson, of Westbury on Long Island, was found in the off-campus apartment of a fellow student she had briefly dated. She had been strangled.
"For the second time this semester we've struggled to absorb the news that one of our students has been killed," Rose said.
The Associated Press contributed to this report