Bill Cosby trial: Accuser Andrea Constand thanks prosecutors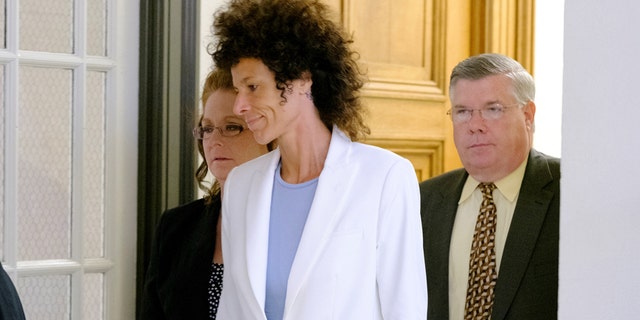 After a judge declared a mistrial in the sexual assault case of comedian and actor Bill Cosby on Saturday, his accuser Andrea Constand released a statement via her attorney thanking the prosecutors for taking her case.
Read the full statement below:
"On behalf of Andrea Constand and ourselves, we would like to thank the dedicated individuals of the Montgomery County District Attorney's Office in particular Kevin Steele, Kristen Peden arid Stewart Ryan and the many police officers and detectives who worked on this case, in particular Rich Schaffer, Jim Reape and Mike Shade. We wish to thank the Honorable Risa Vietri Ferman, who authorized the prosecution. We could not begin to name the many people who have worked so diligently in pursuit of justice, not only for Andrea but for all victims of sexual assault.
CAMILLE COSBY SLAMS PROSECUTORS FOLLOWING MISTRIAL
From the moment she revealed what had happened to her, Andrea sought to have this matter addressed in the criminal justice system. Given the manner in which she was dismissed by the previous district attorney, she had no option but to file a civil suit. We are confident that these proceedings have given a voice to the many victims who felt powerless and silenced. We commend those prosecutors who raised awareness that one of the hallmarks of drug related sexual assaults is the affect the drug has on the victim's memory and ability to recall and were nonetheless willing to present this evidence to the jury.
We also wish to thank the jury for their tireless efforts and acknowledge their sacrifice.
Andrea and her family are asking everyone to respect her privacy at this time. Please do not try to contact her or her family."
Constand accuses the 79-year-old entertainer of drugging and molesting her at his Philadelphia-area home in 2004. He says it was consensual.
The judge declared a mistrial after jurors deadlocked on the charges after six days. Prosecutors say they plan to try Cosby again.
Cosby will remain free on $1 million bail.
The Associated Press contributed to this report.