Bike belonging to missing Louisiana student Mickey Shunick found damaged, submerged in water, police say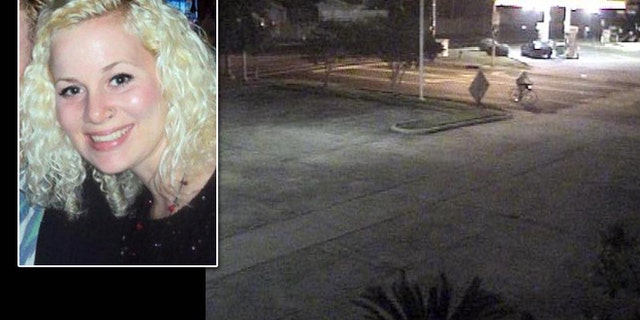 NEWYou can now listen to Fox News articles!
Investigators said the bicycle belonging to a missing Louisiana college student had a damaged rear tire when fisherman found it in a remote area about 25 miles from where the woman was last seen.
Police said during a news conference Tuesday that detectives hope forensic experts can find evidence on the frame, handlebars and handgrips in the case of Michaela "Mickey" Shunick, who disappeared May 19.
Shunick, a 21-year-old student at the University of Louisiana at Lafayette, was last seen shortly before 2 a.m. when she left a friend's house in an area popular with college students in Lafayette to ride her bicycle home.
Fishermen found the black Schwinn bicycle on Sunday in the Atchafalaya River, near the bank under a highway interchange in a swampy area of Iberville Parish, La.
Cpl. Paul Mouton said only a bit of the frame was out of the water when the men discovered it. Police also gathered other "items of interest" at the location where the bike was found, but did not elaborate, KATC.com reported.
Investigators in Lafayette, La., said they don't believe there are links between Shunick's disappearance and that of Lauren Spierer, a 20-year-old student at Indiana University who has been missing for a year from Bloomington, Ind.
Lafayette detectives spoke with Bloomington investigators who called because of similarities between the missing-person cases of Shunick, of Lafayette, and Lauren Spierer, of Greenburgh, N.Y. But information about Shunick's case made Lafayette police discount the chance that they are connected, said Mouton.
"We're not releasing the particulars of that information," he told The Associated Press.
Bloomington Police Capt. Joe Qualters said in a statement Tuesday that the department's discussions with Lafayette police about the two missing college students produced "nothing of significance" regarding the Spierer case.
Both Shunick and Spierer are petite, blond-haired young women who disappeared in the early-morning hours after a night out with friends. Shunick is 5-foot-1 and 115 pounds, Spierer 4-foot-11 and 95 pounds.
The Associated Press contributed to this report.