Big union embroiled in own sexual harassment scandal after allegations against SEIU leaders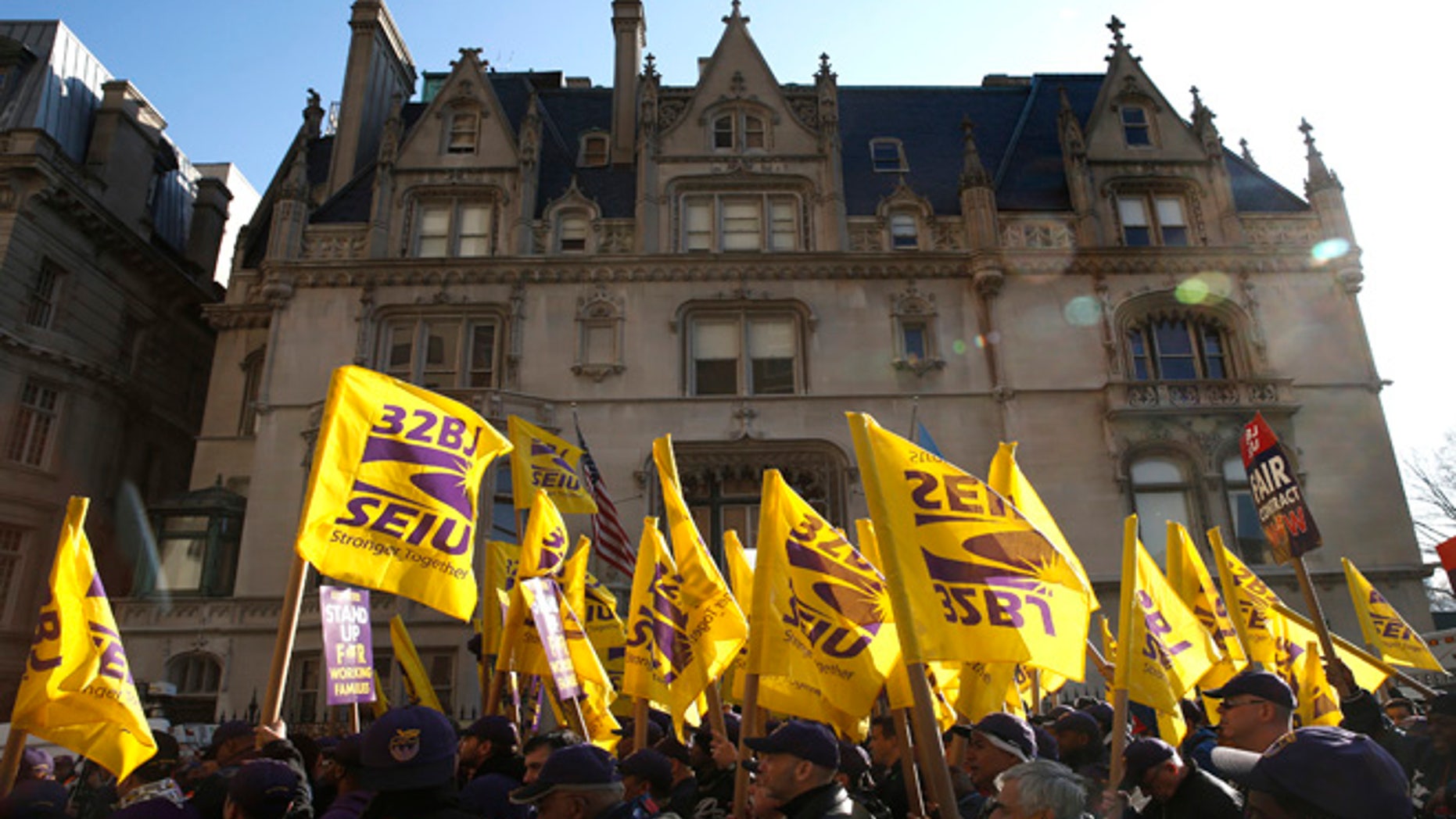 They've gone from fighting for $15 to fighting allegations of abusive behavior toward women.
Another two union bigwigs from the nation's second largest union, the Services Employees International Union (SEIU) have been accused of sexual misconduct and abusive behavior toward female staff members. The resignation of Kendall Fells — a top national leader for the union's "Fight for $15" minimum wage campaign — and the firing of SEIU Detroit leader Mark Raleigh comes on the heels of the controversial resignation of chief strategist of "Fight for $15,"  SEIU Executive Vice President Scott Courtney resigning amid allegations against him of sexual misconduct.
"These personnel actions are the culmination of this stage of the investigation which brought to light the serious problems related to abusive behavior towards staff, predominantly female staff," an SEIU spokeswoman said to Bloomberg.com.
This brings the total number of ousted SEIU officials of abuse allegations to four. Along with Courtney, Fells and Raleigh, Caleb Jennings, head of the "Fight for $15" Chicago chapter was fired last week after he was accused of misconduct and abusive behavior.
"Hollywood's skeletons may be falling out of the closet, but the movie industry is certainly not alone," Luka Ladan, communications director at the Center for Union Facts said to Fox News. "Despite talking the talk on sexual harassment, the SEIU's walk has exposed female employees to terrible consequences. Perhaps the union should clean up its glass house before throwing stones at other employers."
According to a recent report from BuzzFeed News, current and former SEIU staffers have come forward and said that complaints about top-level "Fight for $15" staff was an "open secret," and that no action ever was taken on filed complaints.
Last month, Courtney, who had a history of dating subordinates, was suspended following his marriage to a union employee. The union was forced to launch an investigation into potential violations of an anti-nepotism policy. They also formed an external advisory group, which includes Cecilia Muñoz, former White House Domestic Policy Council director; Fatima Goss Graves, president and CEO of the National Women's Law Center; and employment attorney Debra Katz, founding partner of law firm Katz Marshall & Banks.
Officials for SEIU did not immediately return requests for comment.