Big controversy in Big Easy: Tour guides claim regs violate free speech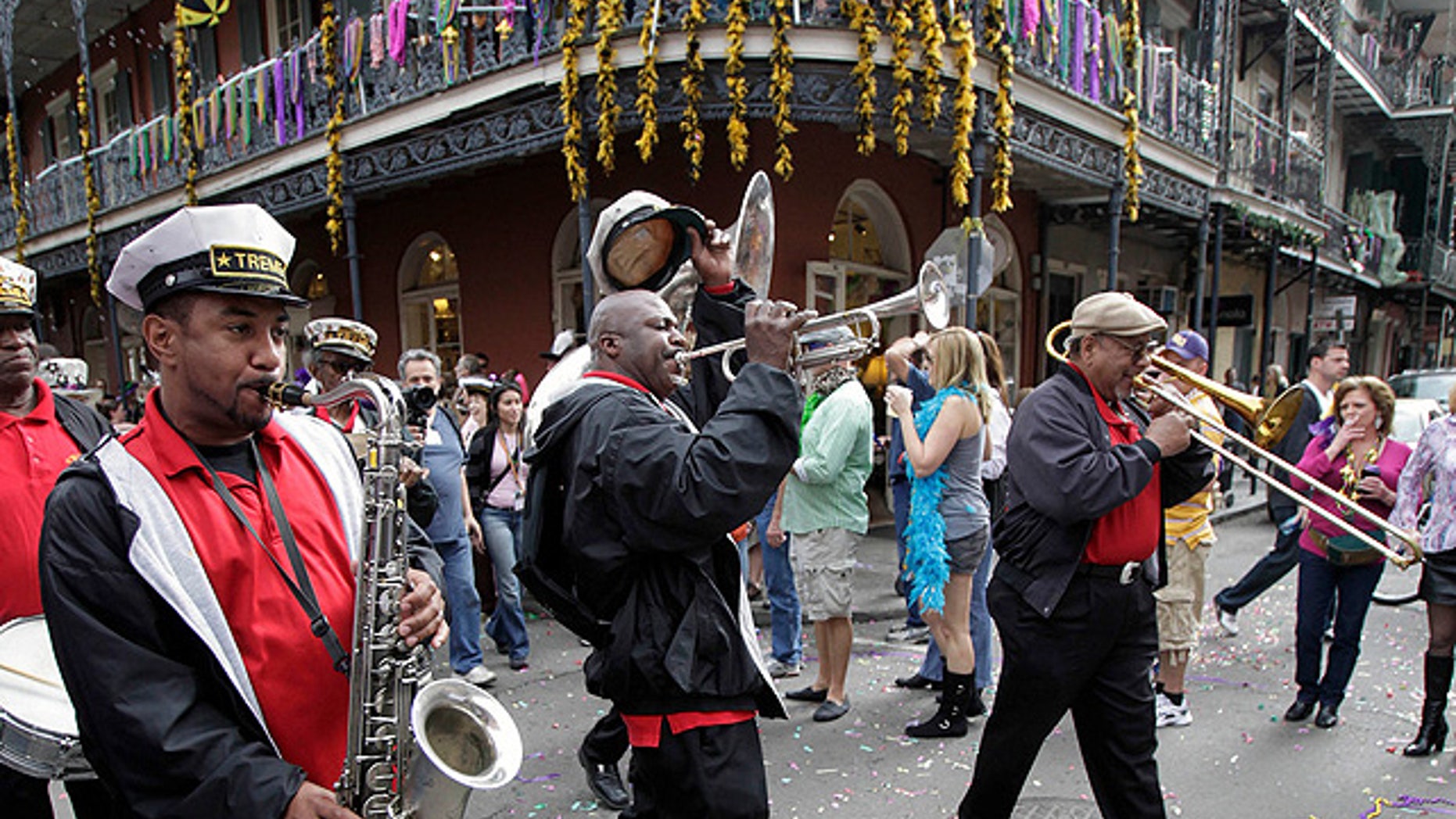 Four New Orleans tour guides claim their First Amendment rights are being trampled by city regulations requiring them to pass a history exam, submit to drug testing and undergo a criminal background check.
City officials claim they have a strong interest in regulating guides to protect the cash-cow industry of tourism. But Matthew Miller, an attorney for the guides, told FoxNews.com his clients — who give tours of the city's French Quarter, Garden District, cemeteries, restaurants, bars and other locations — practice a "constitutionally protected activity" no different from street performers or public preachers who talk about religion or politics.
"Speaking in the public forum is protected by the First Amendment," Miller said Thursday. "And the First Amendment protects your right to speak regardless of what you know."
New applicants must achieve a minimum score of 70 percent on a historical, cultural and sociological exam to become a licensed city tour guide, in addition to being at least 18 years of age and in possession of a driver's license. They are also required to submit a urine sample for drug testing and to pass a FBI background check every two years to renew their license. Collectively, those tests cost applicants $80. Guides who fail to meet those requirements, like plaintiff Candance Kagan, are subject to fines of $300 per infraction and up to five months in jail.
"She found all of that totally offensive, so she refused to comply with the requirements," Miller said of Kagan, who continues to give cemetery and culinary tours despite the expiration of her license.
[pullquote]
Kagan tried to renew her license, according to a criminal complaint, but her application was rejected when she declined to allow the city to keep her Social Security number on file.
Miller, of the Virginia-based Institute for Justice, said the four guides — who range in age from 57 to 82 — are New Orleans natives who give paid and free tours as a "labor of love" and just want to continue that task without submitting to drug testing or criminal background checks. And while it's "perfectly conceivable" that customers want their guides to be knowledgeable, Miller said that's something a free market will work out.
"You just can't make people do that in order to talk about a place," he said of undergoing a history exam. "And our clients pride themselves on being knowledgeable."
U.S. District Judge Susie Morgan did not issue a ruling after hearing arguments in the case on Sept. 6. Miller said it's "extremely hard to predict" when a ruling will come, adding that some courts take up to several months.
City attorney Sharonda Williams, who declined comment on Thursday, said during the Sept. 6 hearing that the regulations are public safety measures that also protect the city's flourishing tourism industry.
"It's the city's position that we're regulating business and conduct, not speech," she told Morgan, according to The Associated Press.
Williams could not cite any examples in which a tour guide physically harmed a customer, but said "a lot of tourists come" to New Orleans and feel like they've been scammed by unqualified or unlicensed guides, many of whom charge $15 or $20 per person.
Other restrictions on the tours include a limit of 28 patrons, a 10 p.m. curfew and a 50-foot separation between other guides. Plaintiffs in the case do not challenge these restrictions, according to the criminal complaint.
In very narrow instances, Miller said, the First Amendment allows governmental entities to regulate speech, but it is the government's burden to prove that those restrictions are narrowly tailored to serve a compelling interest.
"The judge asked the government, point blank, if it had any evidence showing a need to license tour guides, and the attorney for the city admitted that she did not," Miller said.
Other cities that license tour guides include New York; Washington, D.C.; Charleston, S.C.; Williamsburg, Va., and Savannah, Ga.
New Orleans, meanwhile, currently licenses about 500 guides, Miller said, in addition to an untold number who flout regulations long on city law books but only recently enforced under Mayor Mitch Landrieu.
"They love their city," Miller said. "They just want to be able to around and talk to people about their city without submitting to a drug test, submitting their fingerprints to the FBI and having to pass a history exam. I don't know why the city is doing it."
Kalila Smith, a licensed tour guide and general manager of Haunted History Tours, told FoxNews.com she thinks it's "absolutely" necessary for all guides to be registered with the city.
"Otherwise you've got anybody off the street talking to people and taking their money," Smith said Thursday. "You cannot just let anybody off the street take people around. I think it's fair and reasonable."
Smith said her company, which has been operating in New Orleans for more than 17 years, employs 20 licensed guides, many of whom would lose business to unlicensed guides if they were allowed to give free tours.
"I don't think it's fair to the public to have unlicensed guides around here," she said. "Background checks and fingerprinting are absolutely necessary."