BIAS ALERT: Professor says Trump is so bad, class doesn't have to be balanced
Critics have accused academia of subtly indoctrinating students with a liberal agenda for years, but the possibility of a Donald Trump presidency has brought one Pennsylvania political science professor out into the open.
Gettysburg College Prof. Kathleen Iannello announced in an Op-Ed penned for Philly.com that she will not even try to treat Democratic nominee Hillary Clinton and GOP choice Trump equally because, in her mind, Trump is a "lightning rod for promoting further hate."
"My approach for the fall semester will be boldly honest: It is a disservice to students to attempt to provide balance when I know that balance is an offense to the truth," Iannello wrote.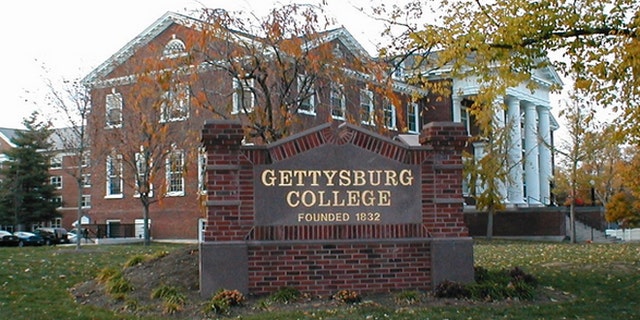 In the column, titled "Balanced Presentation A Dishonest Exercise In Presidential Race," Iannello admits that, "as a liberal, [she has] no problem extolling the virtues of Democrats."
To prove her fairness, Iannello notes that she has assigned readings of moderate Republicans and has even offered praise for Ronald Reagan. But Trump is another story, she claimed.
"His harsh and distasteful commentary regarding religious and ethnic groups, as well as women, only serves as a lightning rod for promoting further hate," Iannello wrote. "He displays neither a record of public service nor an understanding of the word statesmanship. In the history of our country, it is hard to recall anyone less prepared to take office."
When asked by The College Fix if her stance would be fair to students who might not share her politics, Iannello said it would.
"I can assure you that all students will have a voice in my classes," she told the site.
Officials at Gettysburg College said they believe the class will be fair, too.
"It's an important part of our mission as a liberal arts institution to ensure that ideas can be shared openly, and we have every confidence that students will be given opportunity to express their views freely in their classes," a spokesperson told the site.
Students who claim to have taken Iannello's classes in the past may doubt her ability to tolerate dissenting opinions.
"Professor Iannello means well and is a decent teacher, but she preaches her liberal propaganda way too much in class," read a 2008 entry on Ratemyprofessor.com, adding, "she is not open to new ideas and is very closed-minded on her beliefs."
Other entries described her as "intimidating if you lean right" and a person who gives "conservatives a hard time." "If you're a right-winger, be prepared to walk into a brick wall whenever you enter the classroom," one review states.