Beloved teacher of the month arrested for dangling student over balcony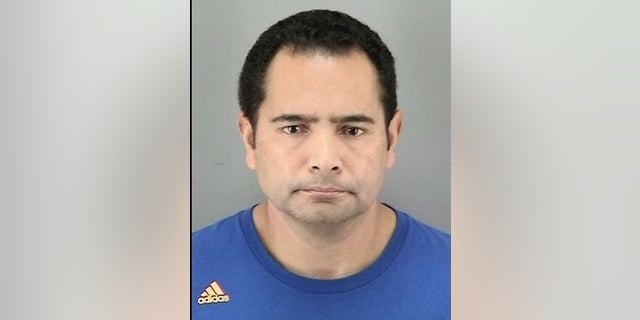 NEWYou can now listen to Fox News articles!
An award-winning San Francisco elementary school teacher turned himself in to police Tuesday after he was accused of dangling a student from a window.
Andres Tobar, 47, was a bilingual teacher at Marshall Elementary School for more than two decades, the San Francisco Examiner reported. The educator was named teacher of the month in January 2013.
But last month, Tobar was accused of "child endangerment and abuse." The teacher was being investigated for an incident regarding a student allegedly being dangled from the school's second-floor window, police said. A warrant for Tobar's arrest was issued by the San Francisco District Attorney's Office following an investigation.
MILITARY-BASHING CALIFORNIA TEACHER PULLED FROM CLASSROOM, CITY COUNCIL DUTIES PENDING INVESTIGATION
"Tobar was seen cradling a student and holding the student over the balcony on the second floor," Gentle Blythe, the spokesperson for San Francisco Unified School District, said in a statement. The incident reportedly occurred Dec. 19, 2017.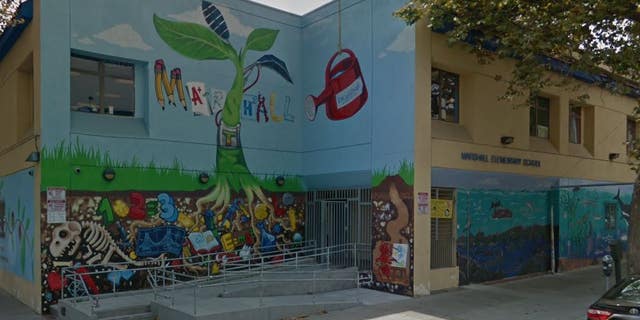 A school employee reported the incident after witnessing the child hanging outside the window and other witnesses backed up that account, the San Francisco Examiner reported. The child was not identified by name or age.
"The school immediately contacted the parent of the involved student and SFUSD placed Mr. Tobar on paid administrative leave while the district conducted a thorough investigation," Blythe said.
TEACHER MISSPELLS HILLARY CLINTON'S NAME, LEADING FAMILY TO DEMAND APOLOGY
No motive for the alleged incident was revealed.
The district announced Tobar has been placed on paid administrative leave, KTVU reported.
Before the teacher's arrest, more than 100 families "signed a petition in support of Tobar."
"He is a dearly loved teacher, and this will be a real challenge for the school to overcome," Lloyd Rath, who worked with Tobar, told the San Francisco Examiner. "I hope that Mr. Tobar is exonerated."
Police have asked anyone to come forward if they have had "suspicious contact" with Tobar.