Baylor settlements could signal trend of more to come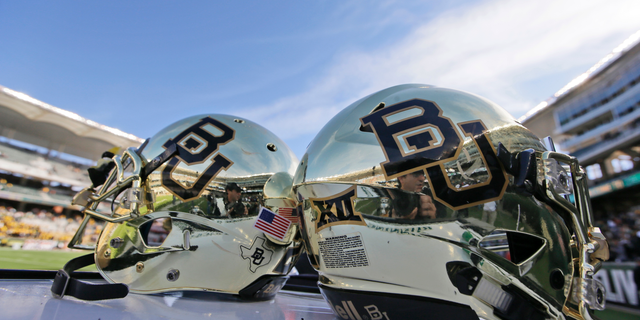 AUSTIN, Texas – The federal civil lawsuits against Baylor University have piled up for more than a year, accusing the nation's largest Baptist school of repeatedly mishandling, ignoring or stifling claims of sexual and physical abuse of students.
After months of bad publicity, the firing of a popular football coach and the demotion and departure of its president, Baylor is starting to make those cases go away with settlements — just as evidence gathering is heating up and long before any of the cases approach trial.
Baylor previously settled with three women who hadn't sued, and last week reached a deal with former student Jasmin Hernandez , the first of several women to file federal Title IX lawsuits against Baylor. The Hernandez settlement was the second in a month — and fifth overall — and it closed one of most troubling cases.
More settlements are likely coming, said Dan Werly, a Nashville sports lawyer and founder and editor of the sports law blog thewhitebronco.com.
He noted Baylor was recently ordered to hand over documents and findings from an internal investigation to attorneys for 10 women who are still suing the school, and the plaintiffs in the other three lawsuits that are still pending will likely want the same access to details Baylor has fought to keep secret.
"They are going to keep settling," Werly said. "They have made a very conscientious effort to keep the actual details of what's happened out of the public eye ... That ruling put pressure on Baylor to aggressively settle cases."
Hernandez was raped in 2012 by former football player Tevin Elliott, who was later sentenced to 20 years in prison. Her lawsuit claimed Baylor knew Elliott had a history of assaults, failed to protect her and others who were attacked, and ignored her pleas when she sought help. The Associated Press generally doesn't identify sexual assault victims, but Hernandez has spoken publicly to draw attention to the case.
Hernandez's lawyers and Baylor haven't revealed terms of the deal, citing a confidentiality agreement. Hernandez agreed to drop former football coach Art Briles, who was fired in May 2016, and former athletic director Ian McCaw, who is now at Liberty University, from the lawsuit. Attorneys for both men said their clients were not required to pay under the terms of Baylor's settlements.
"She is very pleased with the result, and is looking forward to closing this chapter of her life," Hernandez attorney Alexander Zalkin said.
According to Baylor, the university's endowment grew $80 million over the past year to a hit a record-high $1.23 billion. As a private school, Baylor may never have to release terms of the settlements. Bears for Leadership Reform, a group of influential Baylor donors and backers — some of whom have supported Briles — have criticized the secrecy surrounding Baylor's internal investigation, leadership meetings and the settlements.
In late 2016, that group estimated settlements with victims would approach $20 million, and several lawsuits hadn't even been filed yet. Group leaders did not respond to a request for comment for this story.
Werly that noted Penn State paid out more than $90 million in settlements to victims in a sexual abuse scandal involving former football assistant coach Jerry Sandusky.
"They were just trying to make it go away," Werly said. "I think that's Baylor's strategy as well."
Of the settlements with the three women who had not sued, one involved a student who was allegedly attacked by former football player Sam Ukwuachu, who was convicted of rape in 2015 but later the verdict overturned. Ukwuachu is awaiting retrial. Baylor also settled in July with a woman who accused the school of fostering a "hunting ground for sexual predators."
The four federal lawsuits that are still pending lay out some ugly accusations, including allegations of an out-of-control football program that tacitly allowed sexual violence and gang rape, and claims the administration used a strict student conduct code against premarital sex and alcohol and drug use to intimidate or silence victims and witnesses. Lawyers in those cases did not respond to requests for comment.
Baylor spokeswoman Lori Fogleman said the school "will continue to address potential settlement opportunities as appropriate."
"We are grateful that these strong women have come forward with their experiences. These are not our stories to tell, but they are stories that the university needed to hear, no matter how painful," she said. "Baylor is committed to the safety and security of our students as we move forward with the new academic year and in providing appropriate restorative remedies for our past failures."
___
More AP college football: http://collegefootball.ap.org and https://twitter.com/AP_Top25