Bay Area Rapid Transit: Dozens of Oakland teens reportedly storm train, rob riders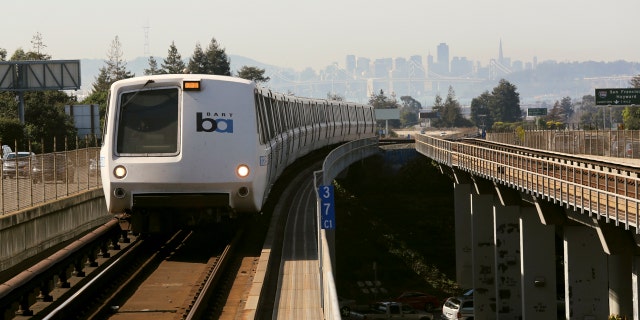 Between 40 and 60 teens jumped on an Oakland subway train over the weekend, then robbed and beat passengers before disappearing into the night, the San Francisco Chronicle reported Monday.
Witnesses reportedly told police that the teens jumped the fare gates and rushed the platform at around 9:30 p.m. Saturday at the Coliseum station. While some held the train doors open, other teens "commandeered" one of the cars and forced passengers to hand over their bags and cell phones.
Bay Area Rapid Transit (BART) spokeswoman Alicia Trost told the Chronicle that seven people were robbed on the train or on the platform. The victims lost a purse, a duffel bag and five cell phones.
Transit police reported that "at least two victims suffered head/facial injuries requiring medical attention." The train was held in the station for approximately 15 minutes as authorities investigated and treated the injured.
Trost told the Chronicle that BART was in the process of pulling surveillance video and sharing it with Oakland police and the city's school district and housing authority in an effort to identify the perpetrators.