Batkid celebration cost San Francisco $105,000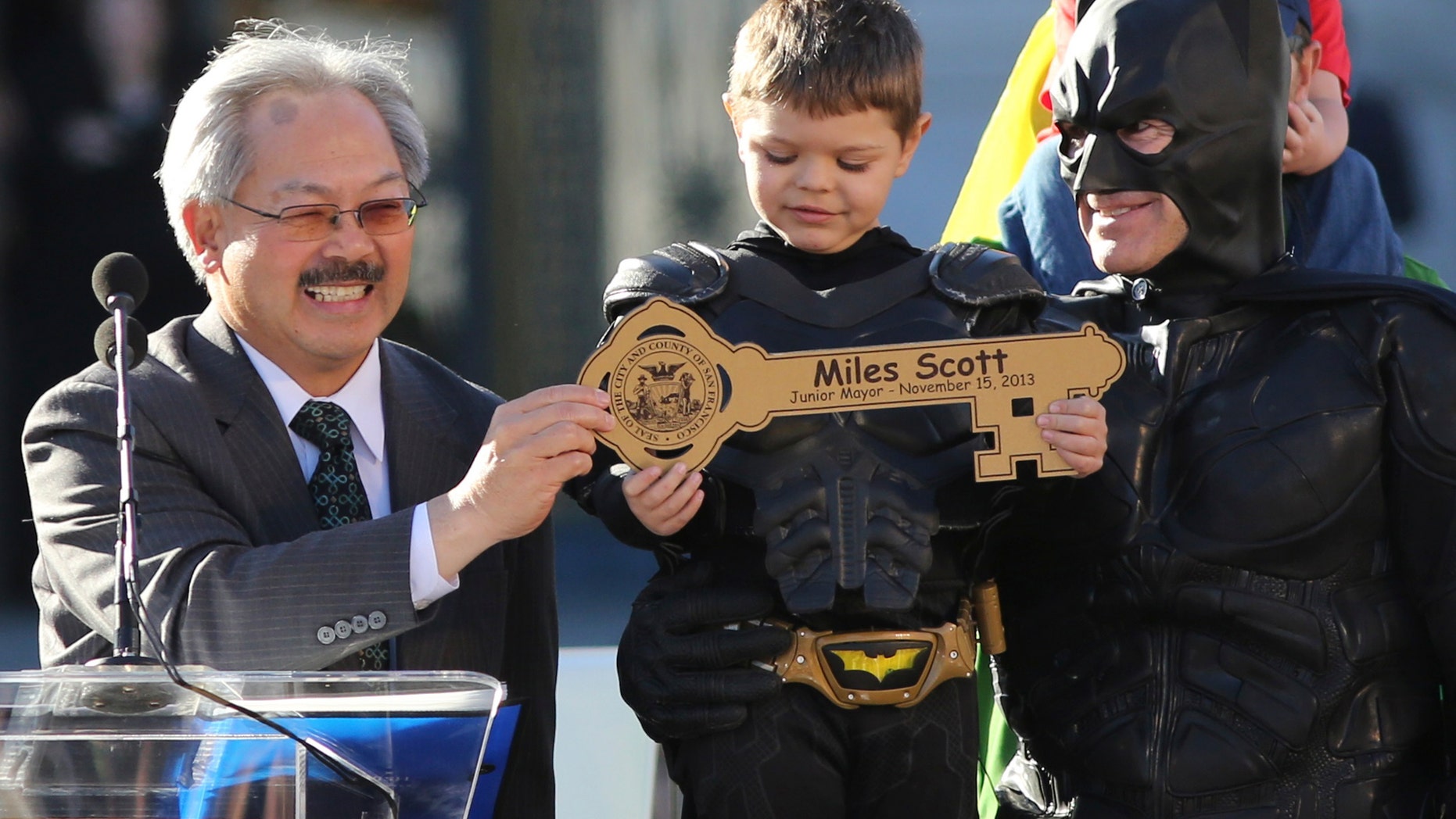 Batkid may have 'saved' San Francisco, but last week's extravaganza to honor a 5-year-old boy recovering from leukemia didn't save the city by the bay any money.
The tab for Friday's city-wide blast to celebrate Miles Scott was $105,000, the San Francisco Chronicle reported.
Part of the bill was attributed to a crowd turnout that far exceeded expectations; the Make-A-Wish Foundation, which organized the event, figured that only a few hundred people would show up, only to watch the crowd swell to 14,500, the newspaper reported. In addition, what began as a simple presentation grew to include big-screen TVs and professional, high-tech staging.
But police officers who provided security were all on regular duty, as were public works employees who cleaned up after the event, authorities said.
The city will pay for the event using money charged to conventions that use a local center, the paper said.