Bat-wielding sisters savagely beat woman in alleged road rage incident
A Florida woman was savagely beaten with a bat when an enraged sister-duo chased her through a shopping plaza during an alleged road rage incident.
Mikaela Barboza told WSVN she hopes her cellphone video will help police capture the two women who assaulted her on Thursday. The 26-year-old said she was driving down U.S. 441 in Lauderdale Lakes when she cut a woman off. Barboza recalled another woman — said to be the sister of the woman who she initially cut off — was in a separate vehicle and began yelling at her.
"You cut my sister off, that's disrespectful," Barboza told WSVN on Sunday about what the sister said.
Barboza said the enraged siblings didn't stop there. The woman she had cut off began chasing her and allegedly yelled derogatory remarks. Barboza said she feared for her life and pulled into a strip mall, hoping to lose the two sisters — but they found her in the strip mall parking lot.
"Her sister actually blocked me in, and the other sister blocked me from behind," Barboza said. "I had nowhere to go."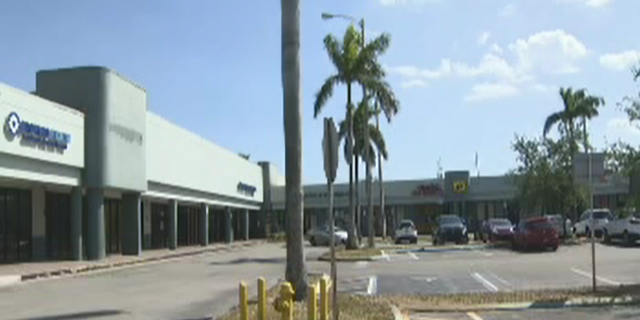 She then got out of the car and began recording as the two sisters continued to yell at her. Barboza said one of the sisters grabbed a wooden baseball bat and began hitting her in the head.
"After I got hit the first [time], I just grabbed her and we started wrestling on the floor, so I got the bat away from her," Barboza recalled.
The other woman then grabbed the bat and began hitting the 25-year-old as she was wrestling with the sister, according to Barboza. A bystander eventually intervened and yanked the bat away. Another witness also recorded the incident.
Barboza was rushed to the hospital and treated for a gash on her head and a broken nose.
"Five stitches on the top and two inside," Barboza said. "I got seven staples in the back of my head from where the other sister was hitting me in the back."
"I'm just happy to be here; I'm happy to be alive and not brain dead or anything like that," she added. "Cause I know it could have been a lot worse."
Barboza told the Miami Herald she will be pressing charges and filed a police report while she was at the hospital treating her wounds. Broward Sheriff's Office did not respond to WSVN's request for comment.