Barnard College votes to admit transgender women, not transgender men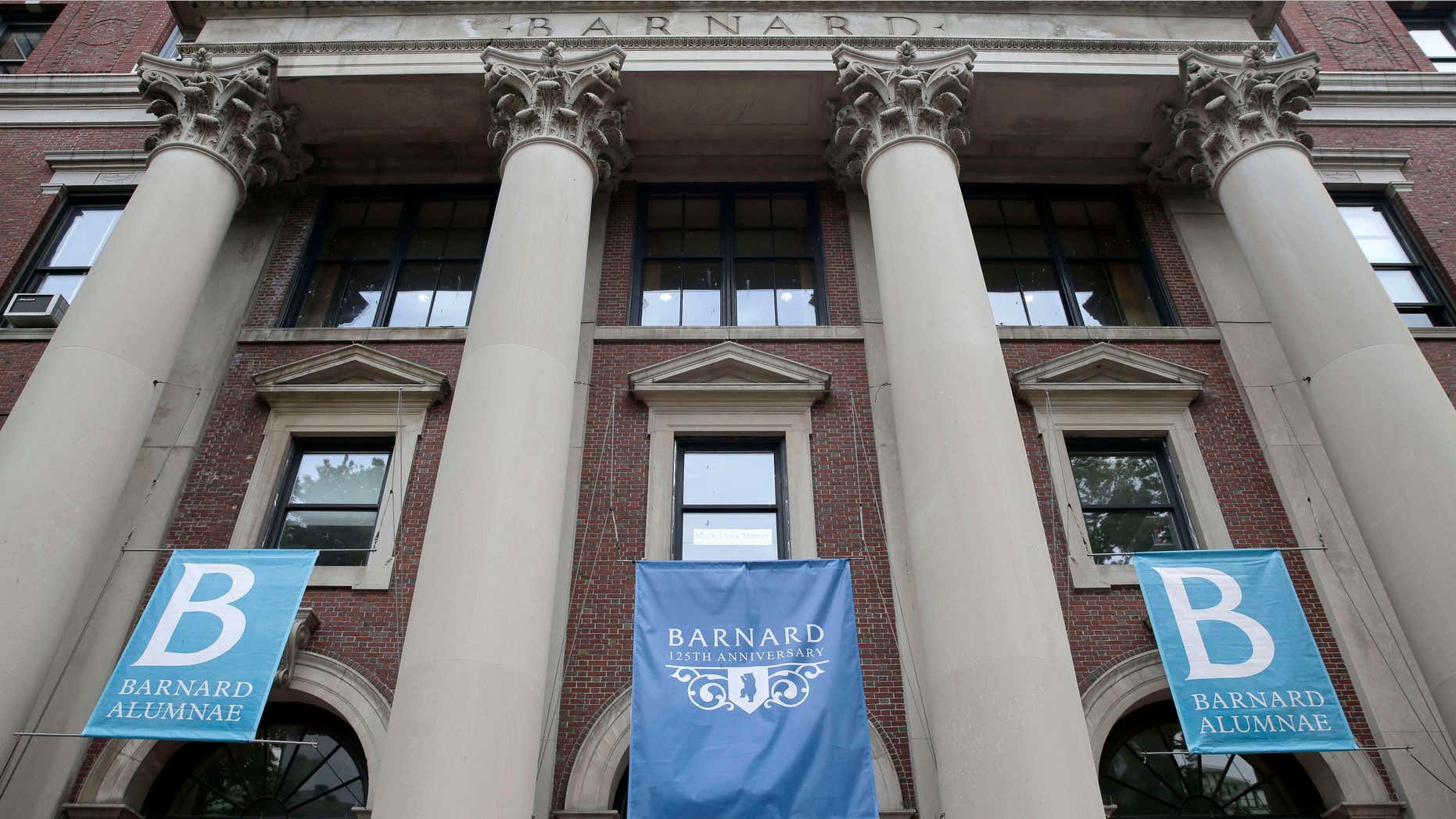 Barnard College announced Thursday it has decided to admit transgender women, becoming the latest women's college to issue a new policy acknowledging the fluidity and complexity of gender.
The policy says the college will consider applicants "who consistently live and identify as women." That excludes transgender men, or applicants born female but identifying as male. The decision is an attempt to balance Barnard's identity as a women's college with that the school calls "recognition of our changing world and an evolving understanding of gender identity."
Barnard said it will decision wouldn't impact students who transition while already enrolled.
The college's decision follows the footsteps of the latest prominent women's college – and last of the traditional Seven Sisters schools – to update its admissions guidelines. In the last nine months, each institution has developed a different formula for its decision. Barnard's president, Debora Spar, led a monthslong exploration of the issue with her community, including five town halls (and one virtual town hall) for students, faculty or alumni, and an online survey that drew more than 900 responses.
"As expected, a wide range of passionate and deeply held beliefs were discussed and debated," Spar and board of trustees chairman Jolyne Caruso-FitzGerald wrote in a joint letter Thursday, following the board vote a day earlier.
"But on two main points, the responses were compelling and clear. There was no question that Barnard must reaffirm its mission as a college for women. And there was little debate that trans women should be eligible for admission to Barnard."
Excluding trans men follows the path taken by Smith College. However, Mount Holyoke College decided last fall to consider both trans women and trans men for admission.
The new policies come as transgender issues have taken the spotlight in cultural conversation – none more obvious than the widely discussed transition of Bruce Jenner to Caitlyn Jenner. Other examples include: Actress Laverne Cox of "Orange is the New Black" appearing on a Time magazine cover touting "The Transgender Tipping Point," and the Golden Globe-winning TV show "Transparent," starring Jeffrey Tambor as a trans woman.
Members of the school's transgender community expressed delight in the decision.
"By admitting all women, only women, it's a lot easier to say 'We're a women's college through-and-through,'" said LoSchiavo, 22, who identifies as gender fluid.
Mark King, a trans man, felt Barnard got the most important thing right – admission of trans women.
"It's thrilling that Barnard has decided to admit trans women," he said, but added: "I must admit my disappointment that a more nuanced position could not be taken in regards to non-binary students and trans men.
"There have always been and will always be non-binary students and trans male students at Barnard simply due to the fact that many students realize they identify that way while attending Barnard," said King, 21. "I'm concerned that those students may not feel welcome or supported knowing that they would not have been permitted to attend the college had they known their identity sooner."
Dru Levasseur, director of the Transgender Rights Project at the national advocacy group Lambda Legal, had a similar view. "I think it is great that Barnard is opening its doors to all women," Levasseur said. "I do think they could have been more inclusive of non-binary genders ... but it is a step in the right direction."
Those who have opposed opening up admissions have expressed fear that Barnard might somehow compromise its identity as a women's college. The school's written policy makes a clear effort to assure them that won't happen, saying, for example, that the school "will continue to use gendered language that reflects our identity as a women's college."
Spar's letter noted that Barnard's decision comes as the school marks its 125th anniversary.
"It is fitting that we have come together to recall our history and re-examine our core values," the letter said. "We educated and challenged each other, and Barnard is that much stronger for it."
The Associated Press contributed to this report