Banksy blasts World Trade Center as a 'disaster'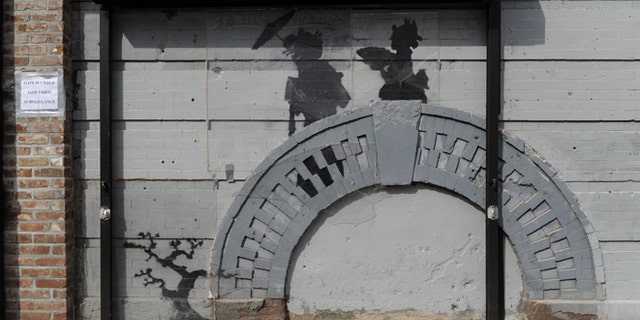 NEWYou can now listen to Fox News articles!
NEW YORK – The elusive British graffiti artist Banksy says in an essay on his website that the design of the World Trade Center is "a disaster."
Banksy says the 104-story skyscraper "so clearly proclaims the terrorists won." He says the building "lacks any self-confidence."
Banksy likens it to a "tall kid at a party, awkwardly shifting his shoulders trying not to stand out from the crowd."
He says the essay was intended as a New York Times op-ed piece but the paper declined to publish it.
Times spokeswoman Eileen Murphy says, "We couldn't agree on either the piece or the art so it was rejected."
The artist on Sunday also tagged a building in Greenpoint, Brooklyn, with the words "This site contains blocked messages."