Baltimore school board OKs miniature horses as service animals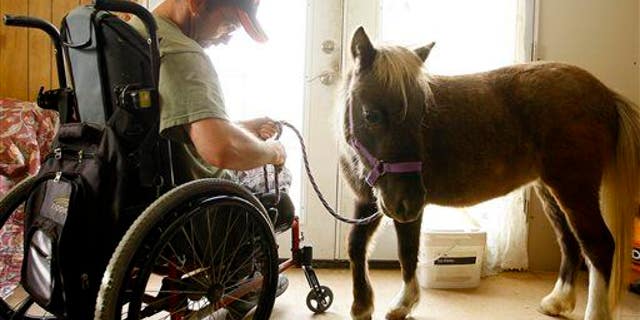 NEWYou can now listen to Fox News articles!
Students at Baltimore public schools may soon see miniature horses roaming their campuses. The Baltimore City Public Schools' board of commissioners put in place new guidelines Tuesday approving miniature horses and a slightly more conventional choice, dogs, as service animals at district schools and facilities, the Baltimore Sun reports.
Miniature horses would be permitted to accompany students, employees, and visitors with disabilities in those locations "under certain conditions," according to the new policy, and district officials must consider whether a miniature horse's presence in a particular facility is safe.
Miniature horses, which are typically 24 to 34 inches tall at the shoulders and can weigh 150 to 250 pounds as adults, are becoming more popular as service animals due to their "very loving and loyal personalities" and the fact that they are often less intimidating to kids than dogs, the operations director of the American Miniature Horse Association explains.
Plus, their life expectancy is longer than that of a dog. School officials in Charlotte, NC, made a similar move last month, per WSOC-TV, prompting some parents and teachers to worry whether classrooms had enough room for miniature horses and whether their presence would be distracting.
(This "service" animal didn't make the cut, however, at least in one Wisconsin city.)
This article originally appeared on Newser: School Board: Students Can Use Miniature Horses as Service Animals