Baltimore Protests Spread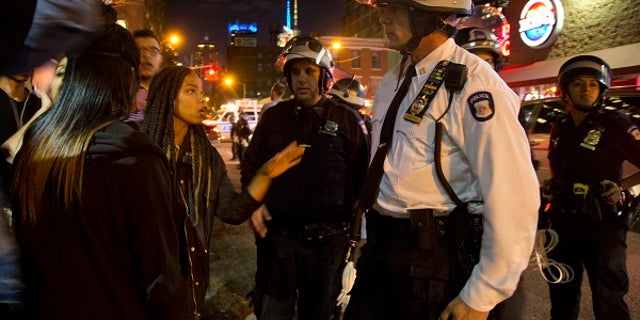 Baltimore was mostly calm as national guard and police patrolled the streets and enforced the mandatory curfew for a second night. Protests could spread again today over the death of 25 year old Freddie Gray. He's the African American suspect who was critically injured in Baltimore police custody and later died of his injuries. His death set off days of violent protests in Baltimore. Those protests spread to New York City overnight with 100 arrested mostly in Union Square. Protests also took place in Boston, Indianapolis, Washington, Chicago and Ferguson, Missouri.
Police continue their investigation of the death of Gray. Six officers could eventually be prosecuted, but it's early. Meantime, a new witness says that Gray was trying to injure himself after he was arrested by police.
We've got Fox team coverage.
Hillary Clinton and the Clinton Foundation remain under the spotlight as various media dig in to the Foundations' donors.
Senator Bernie Sanders, Independent of Vermont, has thrown his hat into the ring for 2016. The Senator who calls himself a socialist has been a liberal voice in the Senate for years.
An amazing story of survival out of the rubble in Nepal after that massive earthquake and continuing aftershocks killed more 5000. An 18-year-old man was pulled alive from the rubble of a seven story building that had collapsed in the Saturday earthquake.
Nigeria has rescued hundreds of women and children kidnapped by Boko Haram terrorists.
Relatives of the convicted Boston bomber Dzhokhar Tsarnaev set to testify today in the death penalty phase of the trial.
The jury in the Etan Patz trial told the judge yesterday they were hung, but the judge ordered them to keep trying to come to a verdict in the murder charges against Pedro Hernandez.
Horrific testimony expected to continue today in the trial against admitted Aurora movie massacre suspect James Holmes.
NASA's spacecraft "Messenger" will collide with the planet Mercury today after fulfilling its main duty of documenting the presence of ice on the planet. Steve Harrigan reporting.