Baltimore police say they've found new evidence in fatal shooting of cop
Police in Maryland announced Monday they have found new evidence in their almost week-long search for a suspect who killed a Baltimore homicide detective in the line of duty last week.
Commissioner Kevin Davis said at a press conference Monday that authorities have "recovered additional significant evidence from the crime scene" where 43-year-old Sean Suiter, an 18-year veteran of the Baltimore Police Department and former Naval officer, was shot last Wednesday.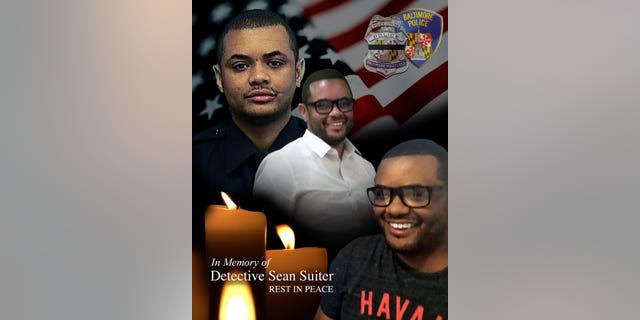 Davis didn't elaborate on what the evidence was, but noted that a belated autopsy performed on Suiter's body allowed law enforcement to gather new evidence, Fox 45 Baltimore reported.
"Based on the autopsy, it's made us think about this murder in a different way that's led us to recover evidence today that we had not yet recovered," Davis said. "There are different types of evidence that we can forensically recover from a scene. We learn things like trajectory, proximity of discharge of a firearm."
Police added they believe the suspect — described as a black male dressed in a black sweatshirt — is still in the neighborhood.
"These killers don't go far, we think he's in the city and we think he may be wounded," Davis said.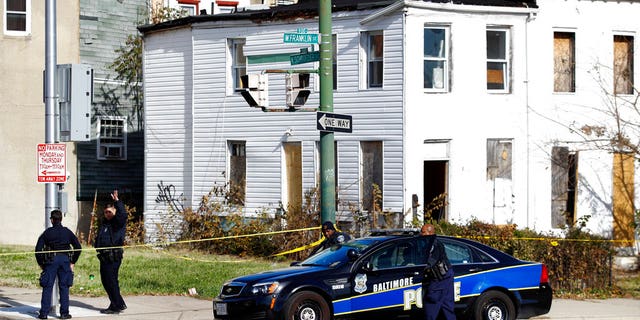 Suiter was shot after he and his partner approached a man who they believed was engaging in "suspicious behavior" in the Harlem Park neighborhood of the city. He later died in a hospital on Thursday.
A GoFundMe page set up for Suiter's family has already received more than $32,000 in donations. Suiter was married with five children.
"We remain dedicated and committed to finding the person who ended such a beautiful life, such a wonderful detective, husband, father and friend," Davis told reporters last week after the shooting. "We will find the person responsible for this ridiculous, absurd, unnecessary loss of life."
A reward for information on the suspect or shooting has increased to $215,000. Anyone with information can call the FBI at 1-800-CALL-FBI, Baltimore Police Homicide Detectives at 410-398-2100 or Metro Crime Stoppers at 866-7LOCKUP