Baltimore police arrest pastor a week after protests blocked traffic during Gray hearings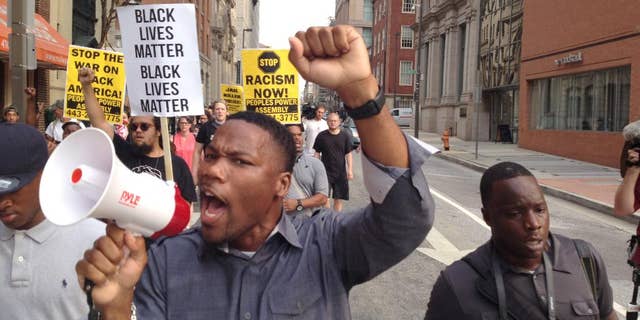 BALTIMORE – A Baltimore pastor has been arrested a week after police say he blocked traffic while protesting during pre-trial hearings in the Freddie Gray case.
Police say they arrested 27-year-old Westley West on Wednesday after obtaining a warrant charging him with attempting to incite a riot, malicious destruction of property, disorderly conduct, disturbance of the peace, false imprisonment and failure to obey.
Online court records show West is charged with walking on a road where a sidewalk is provided, but don't list a lawyer.
Police say they recorded West, the pastor at Faith Empowered Ministries, stepping in front of a pickup truck and hitting the hood with his bullhorn. Others joined West blocking traffic, but fled when officers approached.
The arrest came a day before another pre-trial hearing for six officers charged in the death of Gray, a 25-year-old black man fatally injured in police custody.