Bald eagle struck by car, rescued by police officers and park ranger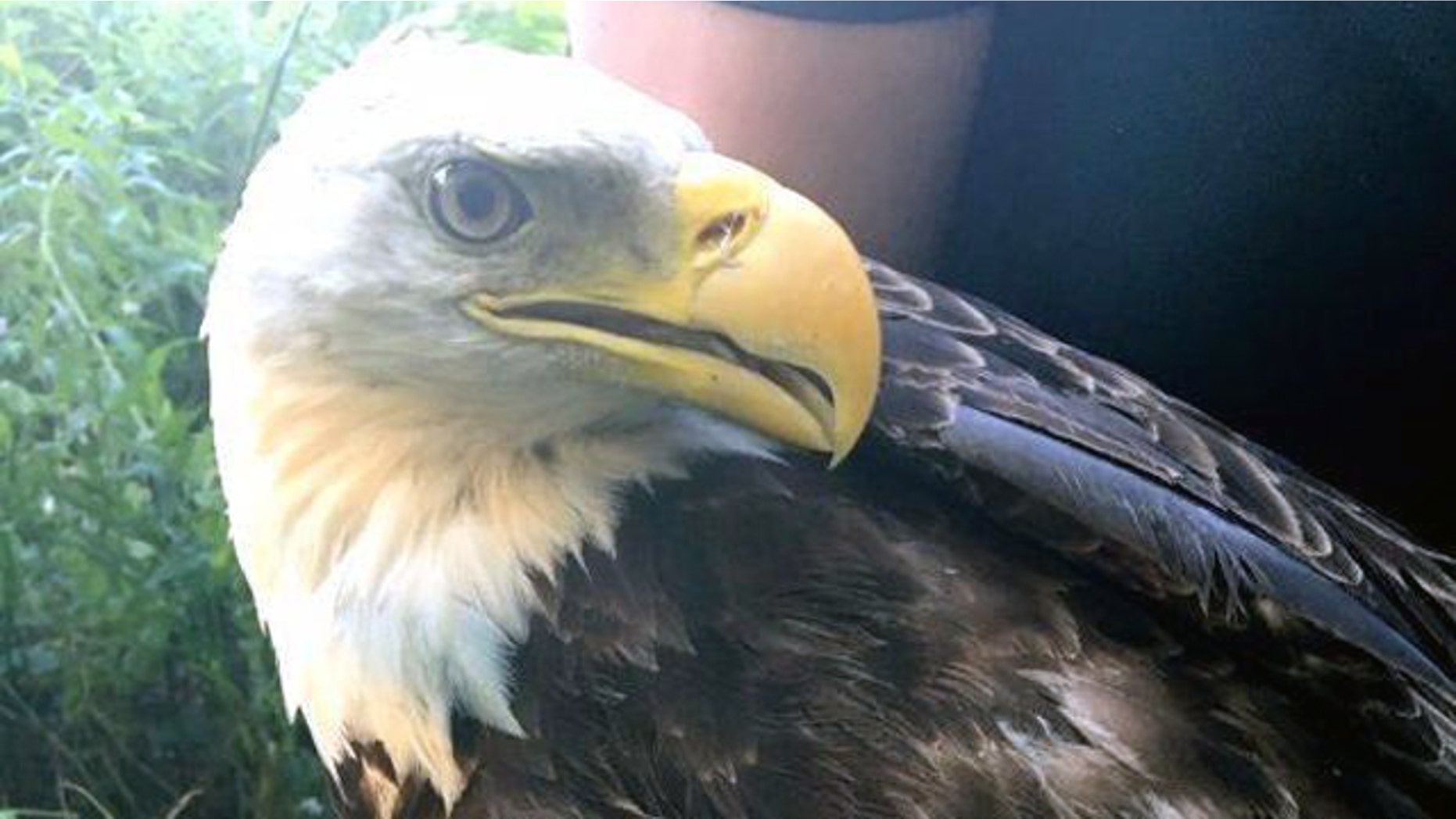 Two Maryland Department of Natural Resources Police officers and a state park ranger helped rescue a bald eagle that was struck by a car Monday.
Authorities say the eagle was hit by the car while it was feeding on a dead rabbit on Interstate 68 in western Maryland.
DNR officers Cory Garver and Martin Keatzel, along with Rocky Gap State Park Ranger Sarah Milbourne located the eagle in a wooded area near where it was struck. The two officers shepherded the bird toward Milbourne, who captured it with a net.
The 5-year-old male bald eagle's right wing was mangled when it was struck by the car, but it did not appear to have any other injuries.
The bird will be transported to the Owl Moon Raptor Center in Boyds, Md. for rehabilitation.
Click for more from Fox5DC.com.