Baby, no more than 14 days old, found dead off Florida coast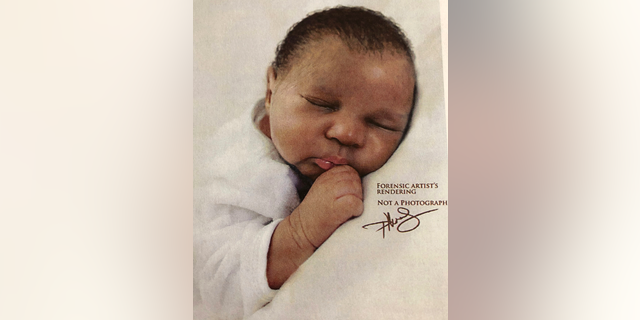 Authorities are seeking the public's help to identify a baby, no more than two weeks old, who was found floating in the water off the Florida coast.
Off-duty Boynton Beach firefighter Chris Lemieux found the child floating about 100 feet off the Boynton Beach Inlet while he was fishing with two friends. He initially thought the baby girl was a doll when he spotted the body in the water.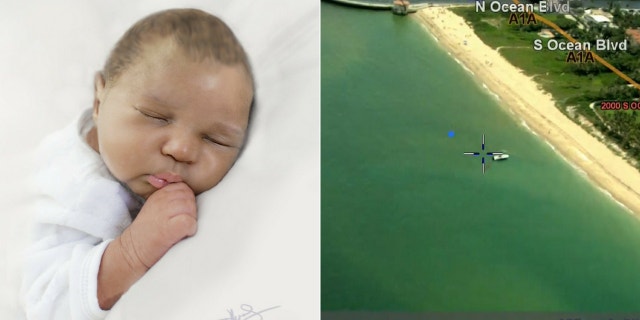 "A big piece of what we need right now is the parents," Capt. Steven Strivelli said at a Monday news conference. "It's gut-wrenching and we hate seeing it, and we really, desperately want to get to the bottom of what happened."
Details about the baby remain a mystery, including her race and ethnicity. Police said the baby was found naked, appeared to be a healthy weight, and had black hair and dark skin. There were no other identifying marks — stumping investigators trying to identify the child.
"We have actually tried our best to identify the nationality of the child, but we cannot rule out any one," Stravelli said.
DNA testing will be conducted to help identify the child. An autopsy will also be done to determine if the baby had died before she entered the water or had drowned.
Authorities also released an artist rendering showing how the baby may have looked like when she was just born.
Stravelli said it's also unclear whether the baby was placed in the water from a boat, by someone wading into the water or tossed from shore or a nearby bridge.
He said it is also possible she had been on a boat bringing immigrants illegally from Cuba, Haiti or elsewhere. The area is a frequent landing spot. Detectives have some theories, but would not provide further information.
Lemieux told the Palm Beach Post on Friday it was too late for him to save the baby girl when he found her on Friday.
"We couldn't have done anything to help the baby. It was beyond help," Lemieux told the newspaper.
Stravelli said anyone with information should call 561-688-4155.
The Associated Press contributed to this report.