Baby kangaroo reunites with friends at Florida zoo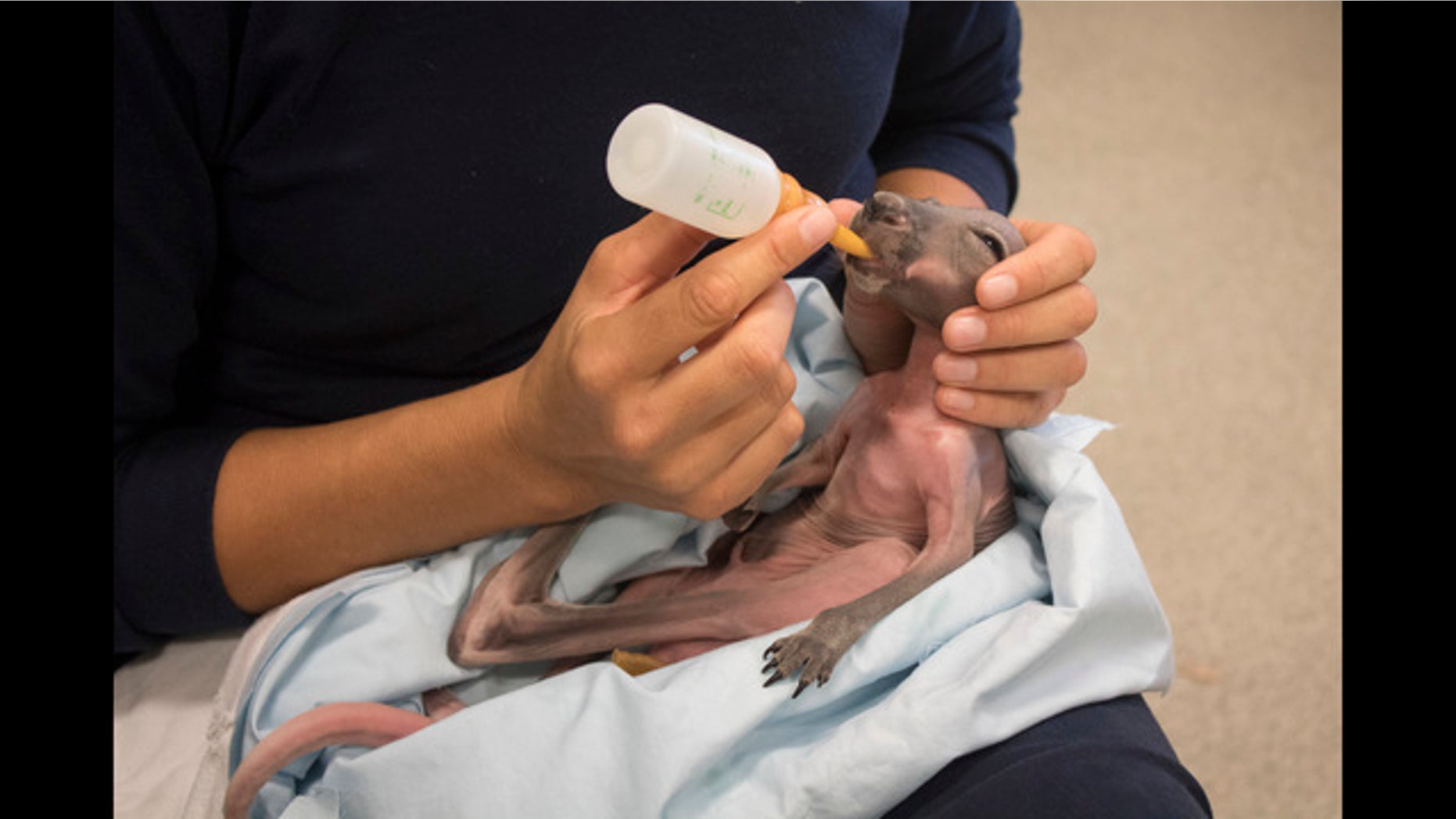 Lilly the kangaroo is reunited with her species after she was separated from her mother in January.
A severe storm ejected Lilly from her mother's pouch and the zoo was unable to reunite the pair. They later decided to raise Lilly on their own, putting her in an incubator to mimic the atmosphere of the pouch. Lilly was bottle fed six times a day for her first few months.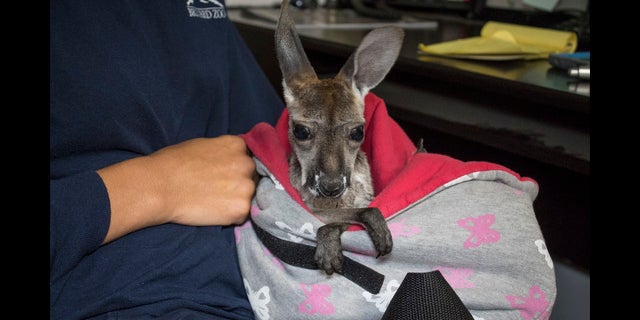 As she grew and got more stable she started to journey around with the Zoo's collection manager, Lauren Hinson. Suspended from a pouch around her neck, Lilly got to go everywhere with Hinson. "I took her home every single evening and brought her with me wherever I went" Hinson told Fox 35 Orlando.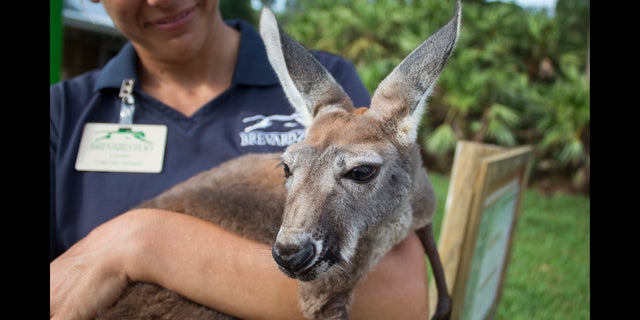 STRANGERS BUY NEW CAR FOR MAN WHO MAKES LONG WALK TO WORK
Lilly has been making visits to the kangaroo yard for a month but was not cleared to stay there permanently until this week.
She will spend the rest of her days in the Brevard Zoo, but will continue to be bottle fed twice daily for months to come.