Baby Jesus replaced with pig's head in Massachusetts Nativity scene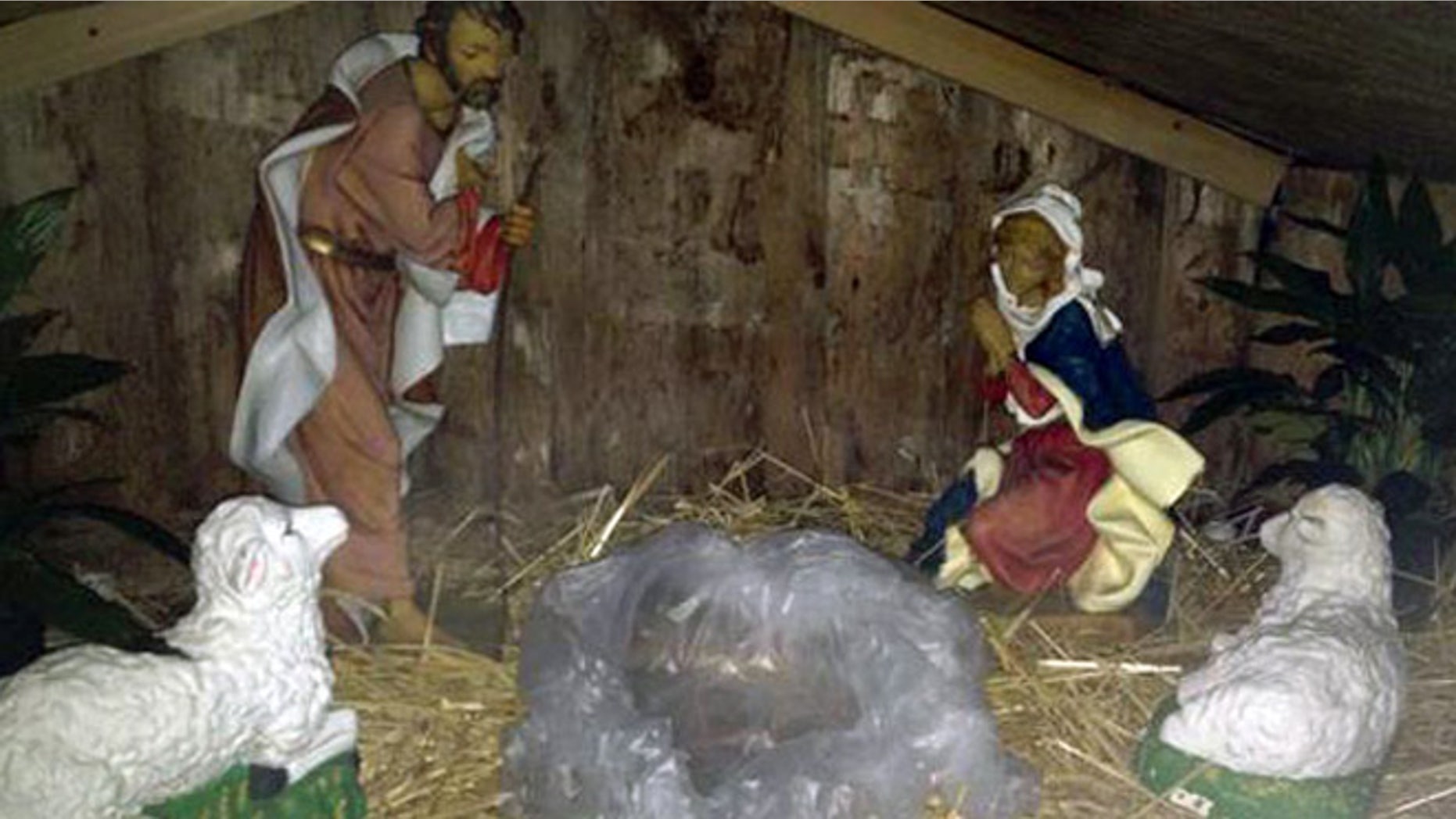 Police in Haverhill, Massachusetts are trying to find who's responsible for stealing the baby Jesus from a Nativity scene outside a local church, and replacing it with a real pig's head.
The baby Jesus figure was stolen from the crèche at the Sacred Hearts Parish church on Christmas morning, police say.
The Nativity scene was in a raised wooden box outside the church.  Friday morning the pig's head had been removed, and all that was left where the baby Jesus would be was a plastic bag, MyFoxBoston.com reported.
Haverhill Police held a press conference Friday to discuss the disturbing act. "This particular pig is not the kind of pig that would be sold at a butcher shop," Lieutenant Robert P. Pistone, a spokesman for the Haverhill Police Department said. "Usually they would remove all the hair."
Pistone said the pig "did appear to be pretty freshly decapitated," and police are asking local farms and butcher shops for assistance in the case.

"It's just a really hurtful commentary on society," Pastor John Delaney, who runs Sacred Hearts Church said Friday. "And for someone to do this sad deed is really shocking."

Sacred Hearts has experienced previous acts of vandalism, Delaney said, including an incident when two hands of the church's Jesus statue were cut off.

Several years ago, someone left several pig heads at another church in Haverhill, police said.  That crime remains unsolved.
Church members were upset by the vicious act and the sensitive timing. "They're heartbroken, they're horrified, they're outraged by this act that really speaks to us on this most solemn day of hurt," Delaney said.
But the Christmas spirit shined through with at least one kind act.  

"I just heard that a neighbor brought over another child Jesus for the (nativity scene)," Delaney said. "Another great sign of our goodness and friendship from a neighbor, so that's a sign of hope."