Authorities tell 1,500 people to leave area of central California wildfire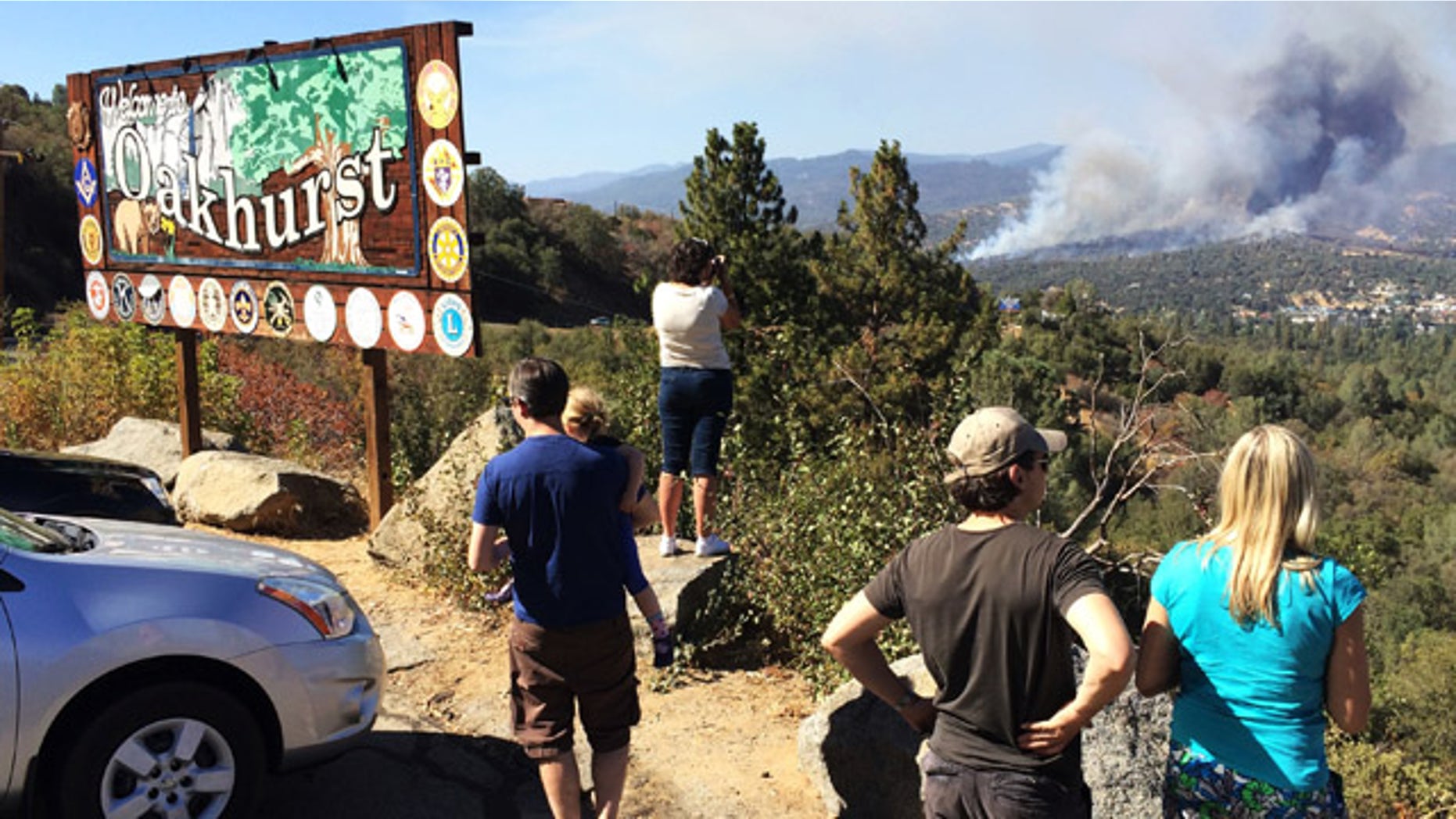 MARIPOSA, Calif. – One of several wildfires burning across California prompted the evacuation of hundreds of people in a central California foothill community near Yosemite National Park, authorities said.
More than 1,500 people from homes and four hotels near the community of Oakhurst have been told to evacuate, said Erica Stuart, a spokeswoman for the Madera County Sheriff's Office. Oakhurst is about 16 miles away from an entrance to Yosemite National Park.
Nearly 3,000 residents were notified by phone of the fire, but not all of those people were told to leave their homes, Stuart said.
The fire has burned about 500 acres, state fire officials said.
There have been no reports of injuries or destroyed buildings, and the fire's cause remains unknown, state fire spokesman Daniel Berlant said.
Also Monday, a surging wildfire in Kern County some 50 miles northeast of Bakersfield was threatening buildings and bringing evacuations.
The fire in Wofford Heights near Lake Isabella has grown to about slightly more than 1 square mile, or 800 acres, the U.S. Forest Service said.
Officials said homes were being evacuated, but it wasn't clear how many were involved.
Both fires were believed to have burned structures, but it wasn't immediately clear how many or whether any of them were homes, officials said.
Northeast of Los Angeles, crews were making quick work of a 275-acre wildfire that forced the evacuation of 200 people from a campground and recreational areas.
The blaze that broke out Sunday afternoon above the foothill community of Glendora was 40 percent contained Monday and largely reduced to smoking embers thanks to an aggressive air and ground response, Forest Service spokesman Nathan Judy said.