Authorities say all 66 riders safely evacuated after 400-foot Ferris wheel in Florida stops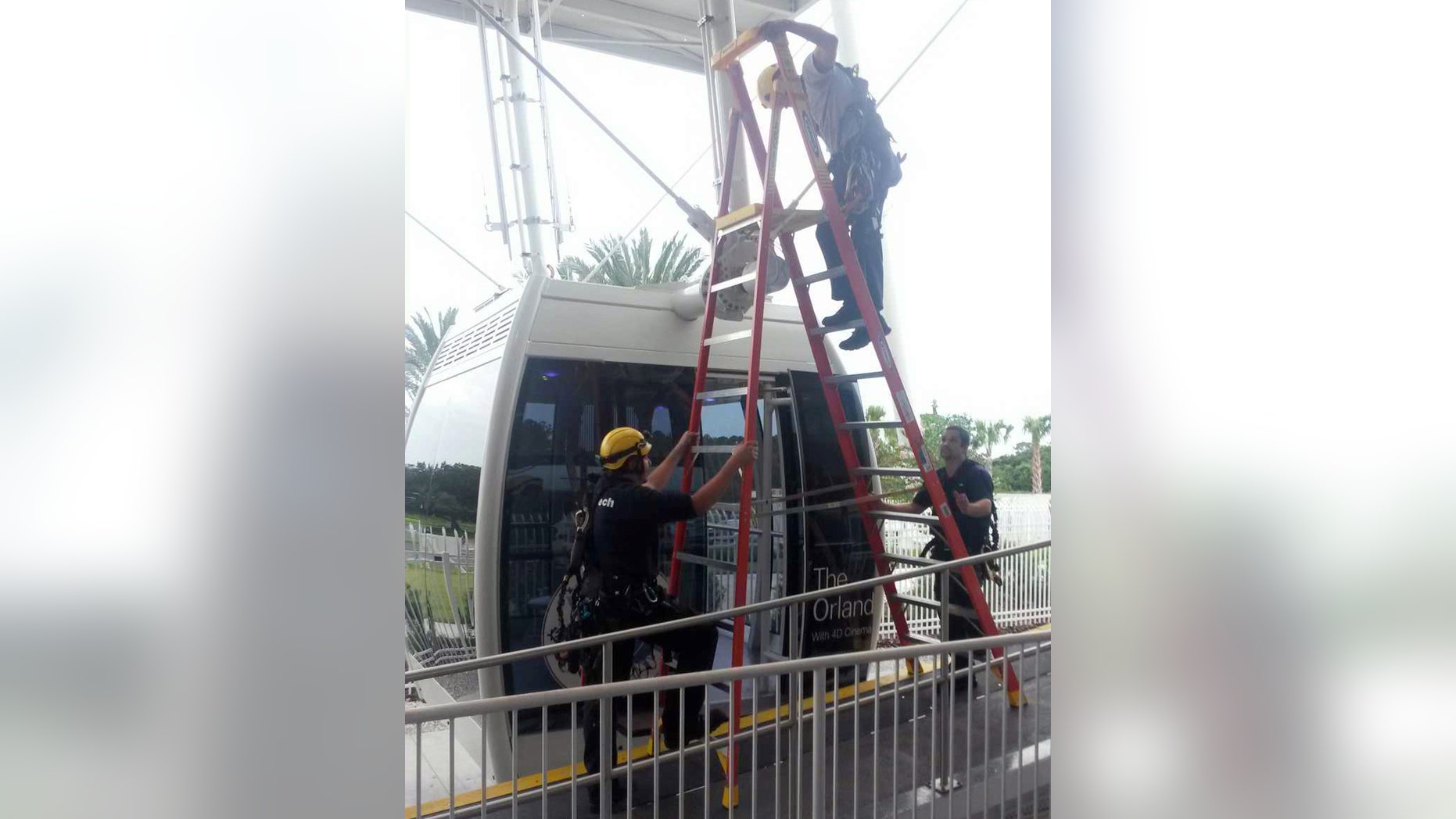 ORLANDO, Fla. – A technical crew with The Orlando Eye safely evacuated all 66 stranded riders from the largest Ferris wheel on East Coast, an incident that shut down the attraction that towers 400 feet over central Florida, authorities said.
Orange County Fire Rescue spokeswoman Kathleen Kennedy told The Associated Press no one was hurt following the Friday afternoon incident and all were taken off in an operation lasting about three hours with help from several firefighters.
She said the attraction, which is billed by operators as the largest observation wheel on the East Coast, had initially stopped for more than 45 minutes.
Power was restored via a backup generator and a technical team at the attraction removed riders from the enclosed capsules after each was brought down to the platform.