Authorities Recalculate Casey Anthony's Release Date to July 17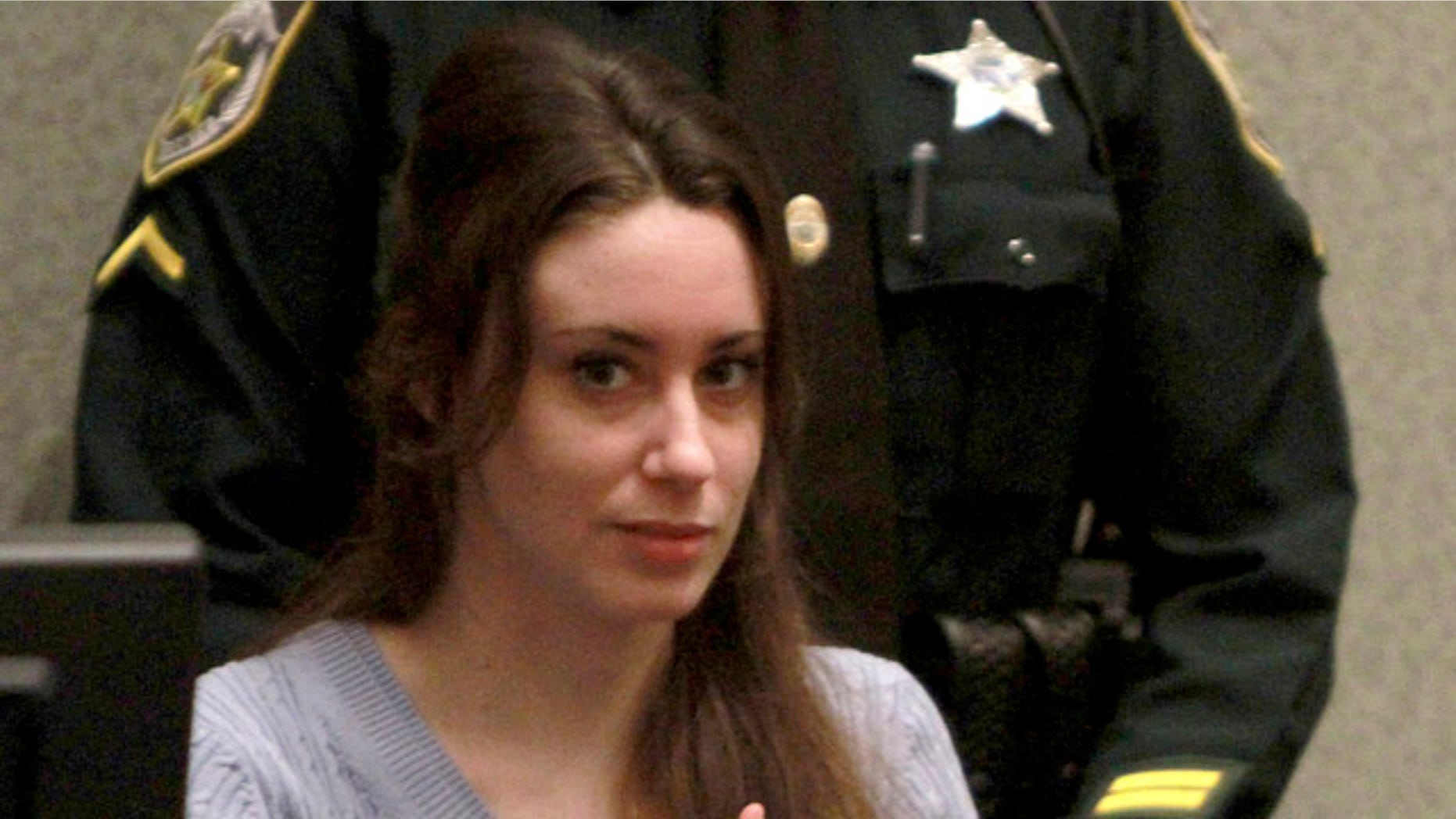 Due to a miscalculation, Casey Anthony will have to spend a few more days in jail.
Anthony was to walk free on July 13, but it was later determined that the correct release date is July 17.
Although a judge sentenced her Thursday to one year for each of four counts of lying to investigators, Anthony has already served nearly three years in jail and was credited for good behavior.
A jury convicted Anthony on four counts of lying to investigators during the girl's disappearance in 2008. Each of the counts carried a maximum possible sentence of one year in jail.
Judge Belvin Perry met with attorneys on both sides to determine exactly how much time she should be credited for. Perry also also said he's imposing a $1,000 fine for each of the four counts.
The lies include telling detectives she worked at Universal Studios and claiming she left Caylee with a made-up baby sitter. She also lied to police when she claimed she received a phone call from her missing daughter on July 15, 2008.
The lies caused law enforcement to "devote extensive resources" in their search for Caylee, Perry said.
The girl's remains were found in December 2008, nearly six months after she was reported missing.
"Law enforcement expended a great deal of time, energy and manpower looking for young Caylee Marie Anthony," Perry said. "This search for her went on from July through December."
Anthony was found not guilty Tuesday of first-degree murder as well as aggravated manslaughter and child abuse in the 2008 death of her 2-year-old daughter, Caylee.
At the time of the child's disappearance in June 2008, Anthony, a single mother, and Caylee were living with Anthony's parents, George and Cindy Anthony, in suburban Orlando. No one has come forward as the child's father.
Prosecutors contended Anthony, then 22, suffocated Caylee with duct tape because she was interfering with her desire to be with her boyfriend and party with her friends.
Defense attorneys countered that the toddler accidentally drowned in the family swimming pool. They said that when Anthony panicked, her father, a former police officer, decided to make the death look like a murder. They said he put duct tape on the girl's mouth and then dumped the body in woods about a quarter-mile away.
The defense said Anthony's apparent carefree life hid emotional distress caused by sexual abuse from her father. Her father firmly denied both the coverup and abuse claims. The prosecution called those claims absurd, and said no one makes an accident look like a murder.
Anthony stopped staying at the family house after the girl disappeared. She told her mother by phone that she and Caylee were spending time with friends. When Cindy Anthony asked to see Caylee, she says her daughter told her a series of lies: that they were in Jacksonville with a rich boyfriend Anthony concocted; that Caylee was with a baby sitter named Zanny; that Zanny had been in a car crash and they were spending time with her in the hospital.
In mid-July 2008, Cindy and George Anthony were contacted by a towing yard that their daughter's car had been impounded for being abandoned and would be junked if not claimed. When George Anthony picked it up, he and the tow yard manager said it had the overwhelming stench of human decomposition. The defense said the smell was caused by a bag of trash that was in the trunk.
In one of the biggest and most important fights of the six-week trial, a prosecution scientist said the trunk contained air molecules consistent with a human body having decomposed there -- but the defense questioned his methods and said they were unproven.
Jurors declined to talk with reporters immediately after Tuesday's verdict. But juror Jennifer Ford told ABC News in an interview that it was because "we were sick to our stomach to get that verdict."
"We were crying and not just the women," Ford said in an interview posted on the network's website Wednesday night. "It was emotional and we weren't ready."
Ford, a 32-year-old nursing student, said the case was a troubling one.
"I did not say she was innocent," Ford said. "I just said there was not enough evidence. If you cannot prove what the crime was, you cannot determine what the punishment should be."
The prosecution didn't paint a clear enough picture of what happened to Caylee, Ford argued in a portion of the interview broadcast Wednesday night.
"I have no idea what happened to that child," Ford said.
Mark Lippman, an attorney for Casey Anthony's parents, told Fox News before the sentencing that he believed Casey will be forced to serve seven months in prison for lying to investigators.
George and Cindy Anthony attended the hearing on Thursday but did not speak to the media after the sentence was handed down.
The two left the Orlando courtroom promptly after the verdict was read Tuesday, which some legal experts said indicated they were displeased with the outcome.
But the couple was not unhappy with the verdict, Lippman said, and left abruptly because a court media liaison had asked them to.
Fox News' Serafin Gomez and the Associated Press contributed to this report.