Authorities identify vandals accused of killing rare fish at national park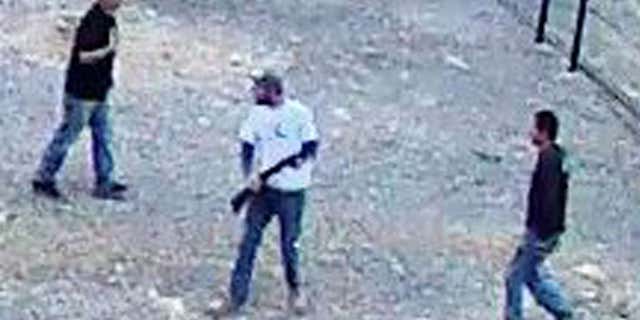 NEWYou can now listen to Fox News articles!
Authorities identified three men Tuesday who are accused of killing one of the rarest fish in the world in a drunken binge at Death Valley National Park last month.
The National Park Service said the men were identified following tips from the public and an investigation by several agencies. Law enforcement officials didn't release the names of the suspects, citing an active investigation.
Authorities released surveillance video Monday showing the men climbing a fence guarding Devils Hole on April 30. They fired at least 10 rounds from a shotgun, shooting the locks off of two gates, and left beer cans and vomit. One man waded into Devils Hole, a cavern pool fed by a hot spring and is the only natural home of the critically endangered Devils Hole pupfish
Ileene Anderson, a scientist from the Center for Biological Diversity, told the Press-Enterprise that the Devils Hole pupfish has been on the brink of extinction for years.
"The last thing they need are these idiots running amok in the last place on Earth where they still survive," Anderson added.
The National Park Service initially offered a $5,000 reward for information leading to an arrest and conviction into the case. Monday, the Center for Biological Diversity increased the reward to $15,000.
The Associated Press contributed to this report.