Authorities ID suspect, victim in Georgia Kia plant shooting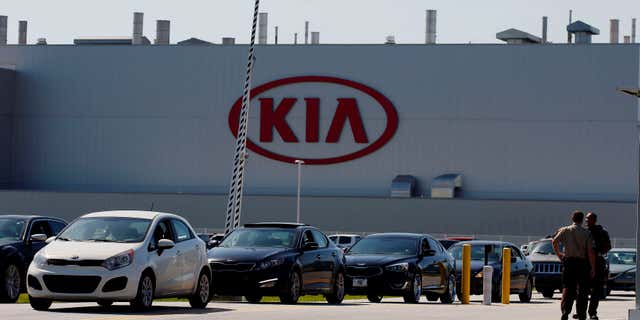 One person was arrested after a shooting at a Kia Motors manufacturing plant in Georgia Tuesday injured a man.
The Atlanta Journal-Constitution reports the victim, Gary Swanson, was shot once in the leg and was hospitalized at Columbus Medical Center. Swanson's age and hometown were not immediately made available.
Gabriel Raines, 38, was taken into custody without incident by armed officers, authorities said.
Troup County Sheriff's Office Sgt. Stewart Smith said Raines was armed with a handgun and he did not know what prompted the violence. Smith also said that no one else was injured.
"Details of the incident are currently under investigation," Kia spokeswoman Corinne Hodges said in an emailed statement earlier Tuesday. "The safety and security of our team members is Kia Motors Manufacturing Georgia's top priority, and we are cooperating with authorities.
Kia opened its first U.S. manufacturing plant in West Point, Ga. in 2009. Within four years, the plant had employed 3,000 workers and had produced more than 1 million vehicles. The massive factory is located on 2,200 acres near the Georgia-Alabama state line.
The Associated Press contributed to this report