Authorities hunt for gunman after student shot dead near Coastal Carolina University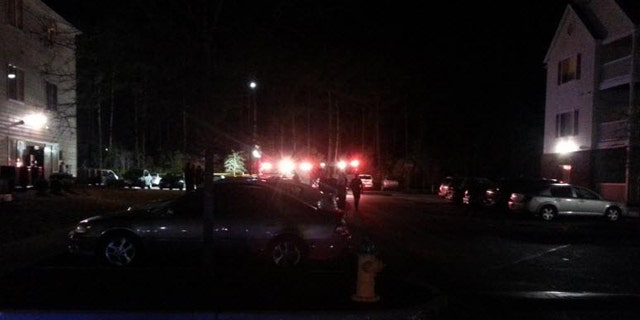 A student shot at an off-campus housing complex near a South Carolina college campus died Tuesday as authorities searched for the gunman.
Coastal Carolina University officials confirmed to Fox News early Wednesday 19-year-old sophomore Anthony Darnell Liddell died after being shot multiple times at the University Place residence hall.
Coastal Carolina University spokeswoman Martha Hunn said the gunman left in a vehicle and was still at large. The State Law Enforcement Division has taken over the investigation into the shooting.
Students were alerted by email and text message about the shooting, and the residence halls were placed on lockdown. The school's public safety department tells Fox Carolina that classes will continue as scheduled Wednesday as there remains no clear threat to students, staff or faculty.
University Place resident Kaitlin Eriksen told The Sun News of Myrtle Beach that she was inside her apartment when she heard four or five shots. Eriksen said she went to her balcony to see where the shots came from and saw a man fall against the back of a car's rear window.
"He took about two steps back and then collapsed. He just fell out there," Eriksen said.
According to the school's website, University Place houses almost 2,000 students.
Coastal Carolina University has an enrollment of slightly more than 9,000 students. The liberal arts school was founded in 1954 and is in Conway, 15 miles northwest of Myrtle Beach.
Click for more from FoxCarolina.com.
The Associated Press contributed to this report.