Authorities charge suburban Chicago teen with hate crime in attack on Sikh man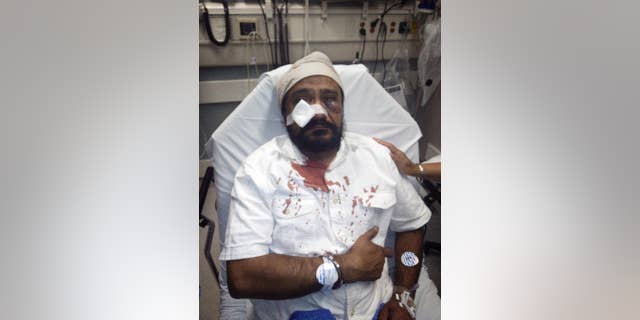 NEWYou can now listen to Fox News articles!
WHEATON, Ill. – Authorities who charged a suburban Chicago teenager last week with assaulting a Sikh man say they've now charged the teen with a hate crime.
In a news release Tuesday, the DuPage County State's Attorney's office says they added the felony charge after further investigation into what they say was an incident of road rage in Darien on Sept. 8.
The teen is accused of punching 53-year-old Inderjit Mukker of Darien as he sat in his car. He is also accused of yelling racial slurs and calling him a terrorist.
The teen is already charged with five counts of felony aggravated battery.
The Sikh Coalition faith group has been urging authorities to charge the teen with a hate crime.