Austin serial bomber Mark Anthony Conditt: Everything we know about the Pflugerville resident
The "serial bomber" who terrorized Texas for three weeks was revealed Wednesday to be Mark Anthony Conditt, a 23-year-old who worked in manufacturing and computer repair -- and who apparently kept his dark side hidden from neighbors and roommates alike.
A law enforcement source confirmed to Fox News that Conditt was the bomber, who died as cops closed in on him Wednesday. Conditt killed two people and injured several others in a string of March bombings.
Relative Mary Conditt said she was shocked to learn the man she knew as "low-key and peaceful" would commit such a crime.
"I would say to everybody, this is a horrible, horrible thing. You just never know," Mary told Fox 31 Denver on Wednesday. "It's just awful and I'm so sorry that everybody's dealing with this. I have no idea [why he did this]."
His uncle, who lives in Lakewood, Colorado, described him in an interview with The Associated Press as smart, and a "computer geek."
"I mean this is coming from nowhere. We just don't know what. I don't know how many ways to say it but everyone is caught off guard by this," Mike Courtney said.
Here's what's known so far about the suspect, as law enforcement officials continue to hunt for a motive.
Who is he?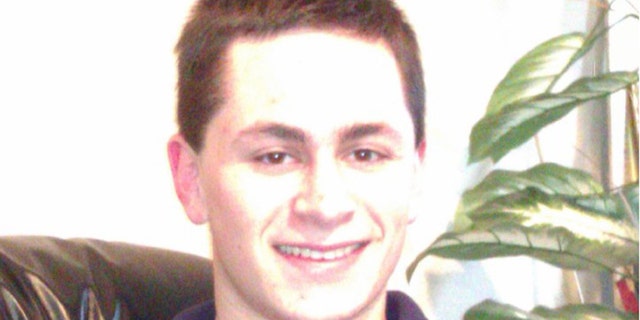 Conditt is a 23-year-old white male.
The first photo of Conditt -- from 2013 -- circulated early Wednesday. It was authenticated by the Austin-American Statesman, which reported the picture came from the Facebook page of his mom, Danene Conditt, who appeared to be celebrating his high school graduation.
"I officially graduated Mark from High School on Friday," her post said. "1 down, 3 to go. He has 30 hrs of college credit too, but he's thinking of taking some time to figure out what he wants to do….maybe a mission trip. Thanks to everyone for your support over the years."
Other than that, Conditt appeared to have little social media presence. But Texas Gov. Greg Abbott told Fox News on Wednesday that Conditt did not delete his digital footprint and authorities had a "treasure trove of information" to work with.
Abbott said the suspect, who is not ex-military, did not post anything on social media beforehand that would be "red flags."
He did, however, write several posts in 2012 on what appears to be his personal blog, expressing opinions about a range of topics, including gay marriage.
Where did he live?
Conditt grew up in Pflugerville, located about 20 miles north of Austin, and was the oldest of four children. He was still living there with two roommates, Abbott told "FOX & Friends."
"Those two roommates have been talking to law enforcement," Abbott said, clarifying they are not suspects at this time.
Pflugerville Mayor Victor Gonzales confirmed the bomber lived in his city -- just two blocks from his own home.
Jay Schulze, who has lived in Pflugerville for 13 years, says he was out jogging when he was stopped by police and asked about the bombings Tuesday night. He described a large police presence in his neighborhood overnight.
Police flew drones over what he called a rundown, "weird house with a lot of people coming and going" from about 9 p.m. until about 3 a.m.
Conditt and his father, Pat, purchased a Pflugerville property last year that is now valued at about $69,000, according to property records. The neighbor said Conditt had been living in that house, which he reportedly built with his assistance from his dad.
What was his motive?
It's still too early to tell, according to authorities. For weeks, police said they had not been ruling out any motives.
"We do not understand what motivated him to do what he did, and that will be part of the continuing investigation as we try to learn more about him and to understand why he took the actions he did," Austin Police Chief Brian Manley said Wednesday.
Initially, investigators said the blasts could be acts of domestic terrorism or possibly hate crimes since the victims of the first attacks were all minorities. But officials soon backed off of that possibility and the two men hurt in Sunday's explosion were white men in their 20s.
Was he acting alone?
A federal agent says it's "hard to say" whether the Austin bombing suspect was acting alone.
But Fred Milanowski, agent in charge of the Bureau of Alcohol, Tobacco and Firearms' Houston Field Division, told reporters Wednesday investigators believe the dead suspect built all four of the package bombs that have blown up in Austin since March 2.
Abbott said authorities are going to spend the next 24 hours trying to determine if anyone else was working with Conditt, in addition to hunting for any remaining explosive devices.

What else do we know?
Conditt was home-schooled and went to Austin Community College from 2010 to 2012. He was business administration major, but he did not graduate, college spokeswoman Jessica Vess told The Associated Press, adding that no disciplinary actions were made against Conditt.
Conditt had attended regular church services at Austin Stone Community Church, according to Jensen, who added that he didn't know if Conditt "held onto his faith."
"I know faith was a serious thing for him," his friend, Jeremiah Jensen, told the Austin American-Statesman. "I don't know if he held onto his faith or not. The kind of anger that he expressed and the kind of hate that he succumbed to, that's not what he believed in in high school. I don't know what happened along the way. This wasn't him."
He had worked at Crux Semiconductor in Austin as a "purchasing Agent/buyer/shipping and receiving," according to a profile on a job recruiting website and had previously worked as a computer repair technician, the Statesman reported.
Fox News' Travis Fedschun and The Associated Press contributed to this report.