Austin package bombs probably 'pretty simple,' components could lead cops to suspect, experts say
The devices used in a string of deadly package bombings rocking Austin, Texas are likely "simple" contraptions, the components of which will be key in tracking down the mysterious person behind the porch bombs, experts say.
Since March 2, a trio of package bombs have been detonated, killing Anthony Stephen House, 39, and Draylen Mason, 17, and injuring Mason's mom and a 75-year-old Hispanic woman who has yet to be identified by authorities. In the days since the second and third parcels exploded Monday, authorities have responded to nearly 500 calls reporting suspicious packages in Texas' capital city. So far, however, no new nefarious device has been uncovered.
Austin Police Chief Brian Manley told "FOX & Friends" on Tuesday that whoever is responsible for the blasts likely has a "certain level of skill" to be able to construct the bombs and deliver them without setting off an explosion prematurely.
For weapons experts, the devices probably hold significant clues about the bombmaker.
"As a bomb technician the first thing through my mind is 'How was this made?' And 'Are there any components in the post-blast analysis that allow us to track the person purchasing them,'" Johnny "Joey" Jones, a retired Marine Corps staff sergeant who served in Iraq and Afghanistan as a bomb technician, told "FOX & Friends."
Jones, who lost both of his legs during his final deployment, said it seems likely the devices are either blowing up when they are opened, or blowing up when they are moved.
"My assumption is, it's a pretty simple device, probably some sort of pull-to-close switch, we call it, which can be two pieces of metal that when you open the box they finally touch and set it off," he said. "That way the bomber is able to place it and then walk away before it is armed or before it can explode. That can be as simple as a washing machine timer or an egg timer, something mechanical."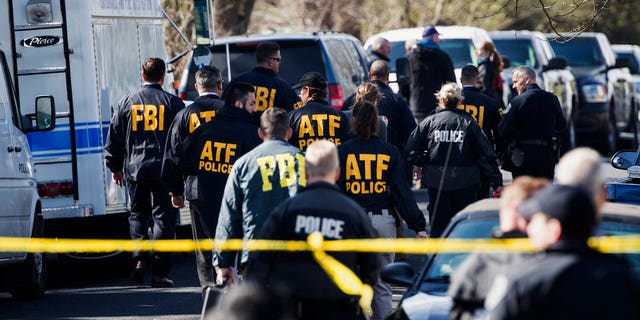 Jones said someone could construct such a device with materials readily available online or in stores.
"For example, there are small project boxes and circuit boards and certain components that aren't used for a whole lot of things," he said. "They're used in science classes and things like that, that could delay arming the device."
AUSTIN PACKAGE BOMB VICTIM REMEMBERED AS BOY WHO 'COULD HAVE ACCOMPLISHED ANYTHING'
The devices, however, could also be made by using items with "incredible sophistication," like a photo cell that blows up when it receives light.
"So knowing which way this bomber went can help narrow down the search pretty quickly," he said.
A former FBI deputy assistant director, who worked on the Unabomber and Oklahoma City bombing cases, told Fox News on Wednesday the bombs in Austin were similar to the devices used by Theodore "Ted" Kaczynski during his 17 year rampage.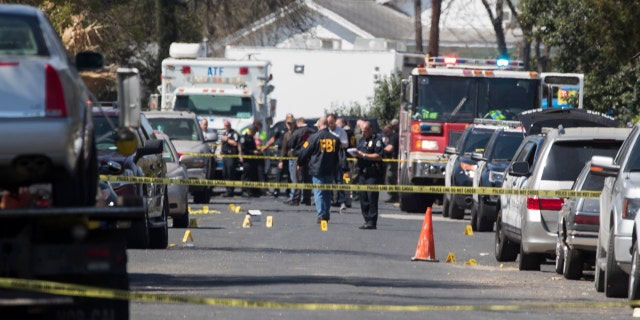 "There's no doubt about it," Danny Coulson said on "Happening Now." "The Unabomber's bombs were very complicated, they were mainly constructed of wood. They were very effective. He was able to deliver them without blowing himself up. And I think we have a similar situation here."
Coulson added: "Unfortunately, you can get this stuff off the Internet."
The ex-FBI official said the fact the porch bomber is bringing the devices to the intended blast location instead of using a delivery service is "telling us a lot." Video from the neighborhood could be key for authorities to track down the suspect.
"That's a very good thing to do to try to put a timeline together and see if we have the same individual in the general neighborhood, like at a gas station or a convenience store or something," he said.
James Fitzgerald, a retired FBI profiler who helped track down the Unabomber, told Fox News' Martha MacCallum on "The Story" Wednesday there are already some patterns developing in the Austin case -- including that the bombs have been located in a north-to-south pattern along the Interstate 35 corridor.
"Serial bombers tend to usually be white males, and murders are usually committed intra-racially, so we have some conflicting statistics here, which may make this case a little more difficult to resolve," Fitzgerald said.
The retired agent noted the suspect has "obviously done some practicing" to work on the devices beforehand.
"This didn't happen overnight, when he got mad two weeks ago, made two bombs and was done with it," he said. "This took a while to put these together."
Fitzgerald added that bombers in the past have mostly been "proud people" that like to get their messages publicity -- and he believes at some point a letter will be written giving a motive.
"This didn't happen overnight when he got mad two weeks ago, made two bombs and was done with it. This took a while to put these together."
"If the person puts that out there, he'll certainly get any message he's trying to tell across to the public, and maybe it'll make some sense," Fitzgerald said. "Of course, the taking of life never, of course, makes sense."
AUSTIN POLICE REVEAL TIMELINE OF PACKAGE EXPLOSIONS, WARN RESIDENTS TO BE 'AWARE' OF SUSPICIOUS BOXES
Former Boston police chief and Fox News contributor Ed Davis, who was the city's top cop during the Boston Marathon Bombing in 2013, said that the Bureau of Alcohol, Tobacco, Firearms and Explosives has probably rebuilt the devices to examine all of the components used.
"They are running down every single piece of equipment used in in these bombs to try to figure out where they came from," Davis told "FOX & Friends."
Police continue to warn any residents that find a suspicious package to call 911, and to send tips to Austin Crime Stoppers at (512) 472-8477 or Texas Crime Stoppers at 1-800-252-8477.