Auditor's handling of whistleblower's claims is criticized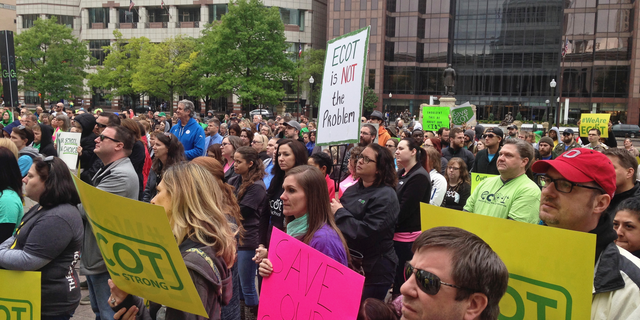 COLUMBUS, Ohio – A Democratic attorney general candidate says his Republican opponent, Ohio Auditor Dave Yost, should have immediately referred to authorities a whistleblower's allegations that Ohio's then-largest online charter school intentionally inflated attendance figures.
Steven Dettelbach, a former U.S. attorney, responded Tuesday to an Associated Press report that an ex-employee of the now-shuttered Electronic Classroom of Tomorrow shared his claims of misconduct with the Ohio Department of Education and Yost's office last year. The ECOT board's attorney says he was unaware of the man's claims.
Dettelbach told reporters Tuesday that critical evidence in a potential criminal case could have been lost during delays in referring the information.
A spokesman said in a statement Tuesday that the Auditor's Office "aggressively" audited ECOT funding and "thoroughly investigated" the employee's allegations.