At least 7 Afghan military students AWOL in US this month, Pentagon says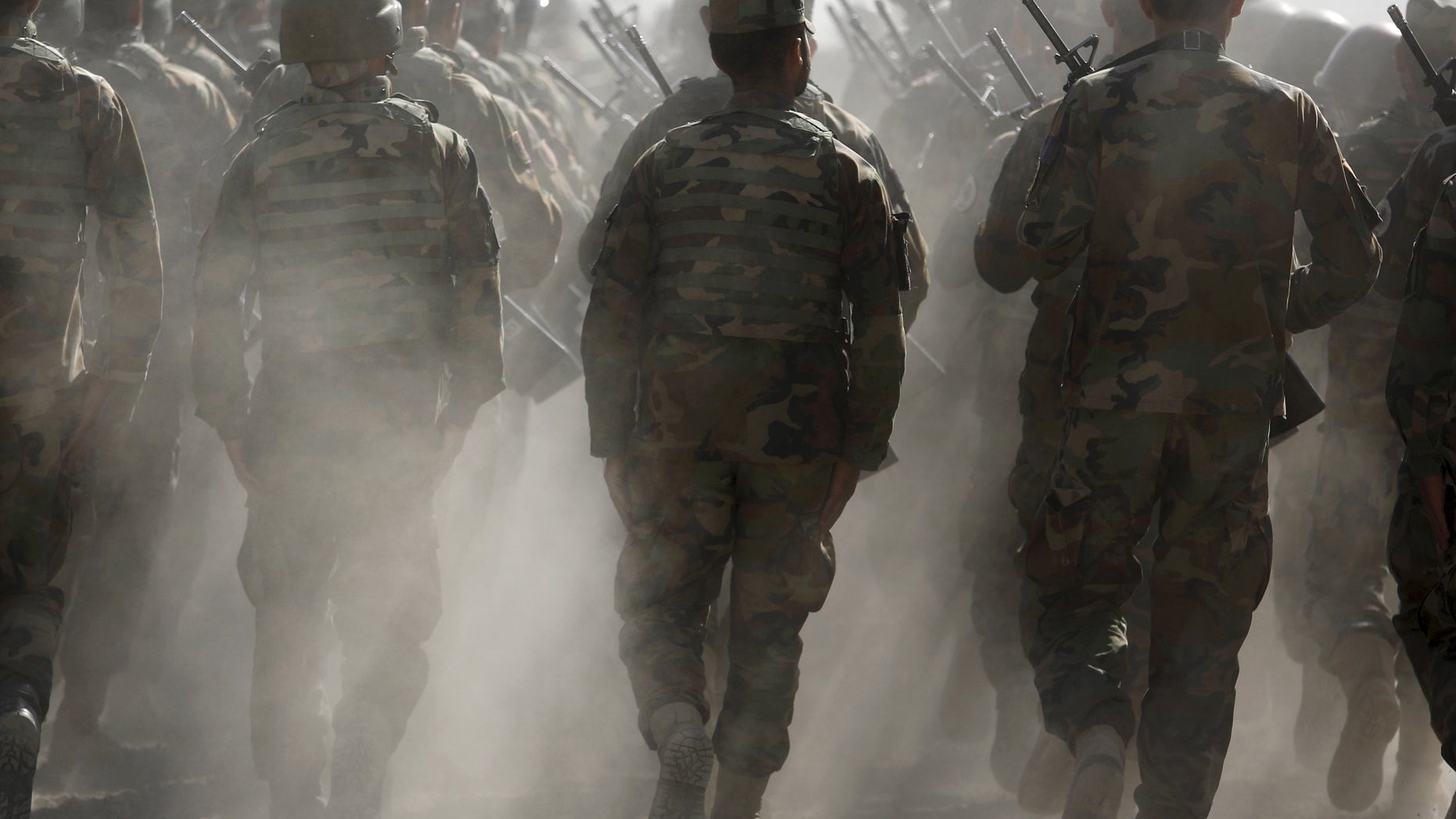 Seven Afghan students training at U.S. military facilities disappeared just this month, the Pentagon confirmed, sparking security fears amid terror attacks in New York, New Jersey and Minnesota.
Four students were considered absent without leave, or AWOL, from International Military Student programs over the Labor Day weekend, and three more during the September 17-18 weekend as the terror attacks unfolded, Patrick L. Evans, a Pentagon spokesman, confirmed to Fox News in an email.
The four students who disappeared during the Labor Day weekend included two from Fort Benning in Georgia, one from Fort Lee in Virginia and one from an Army facility in Little Rock, Arkansas. More recently, two students vanished from Fort Leonard Wood in Missouri and one disappeared from Fort Gordon in Georgia.
Officials have since accounted for at least two of the Afghans -- who may have left the U.S., the Washington Free Beacon reported. Officials believe the disappearances on the same weekend as the terror attacks were coincidental, according to the newspaper.
In December 2015, military officials launched a search after two Afghan airmen disappeared from Moody Air Force Base in Georgia. Officials reportedly found one of the two men six weeks later in Virginia, possibly seeking political asylum, the Atlanta Journal-Constitution reported. The other man's whereabouts remained unclear.
The International Military Student Office, or IMSO, alerts the Department of Homeland Security's Immigration and Customs Enforcement among other officials whenever a student goes AWOL, according to the Pentagon. ICE spokeswoman Sarah Rodriguez told the Free Beacon authorities were pursuing the Afghans.
"It is important to note that the majority of Afghans who train in the U.S. successfully complete their training and return to their country. However, there have been occasions where IMSOs have learned of plans to go AWOL. In some of those cases, those students have been returned immediately to their country," Evans said.
Ahmad Khan Rahami, the Afghan-born U.S. citizen accused in a string of bombings in New York and New Jersey, traveled to Pakistan and back to Afghanistan in recent years while becoming increasingly radicalized, according to investigators. One explosion in Manhattan's Chelsea neighborhood on Sept. 17 wounded 31 people, officials said.
Dahir Ahmed Adan, the man who police say stabbed 10 people at a mall in St. Cloud, Minn., before an officer shot and killed him on Sept. 17, was born in Kenya but grew up in the U.S., his father said. An Islamic State-run news agency claimed Adan was a "soldier" for the terror group.
In addition, U.S. officials confirmed that Gulmurod Khalimov, which ISIS named as its 'minister of war' earlier this month, had taken part in State Department-sponsored training programs in Tajikistan earlier in his career as a police officer.
Military officials declare a student AWOL when he or she is "absent from scheduled activities for more than 24 hours without proper authorization," Evans said.
Fox News' Lucas Tomlinson contributed to this report.